Rep. Miller: Student-athlete mask requirement lacks scientific reasoning
RELEASE
|
September 9, 2020
State Rep. Aaron Miller, of Sturgis, today issued the following statement blasting Gov. Whitmer's Executive Order 176, which mandates all student-athletes wear a mask while participating in organized sports:
"Requiring masks for competing athletes across the board is senseless. I would like to know what data the governor believes supports the notion that masks are necessary in athletics, especially to protect those competing in sports where athletes are already physically distanced from one another, such as golf, tennis, or cross country.
"These athletes will not benefit in any way from wearing a mask. given that the masks are going to get soaked and become useless. I also question why sports that are played outdoors should require a mask. Kids playing soccer in their neighborhood parks aren't required to wear masks, but students playing in a school soccer league are.  Where does that make any sense?"
"Michigan schools and their governing bodies for athletics should be allowed to do the commonsense thing and enforce a mask requirement and any other precautions only when it is necessary and logical to keep student athletes safe. They're the experts. This mandate, like so many others by our governor, is politically motivated and not made in the best interest of Michigan's young people whatsoever."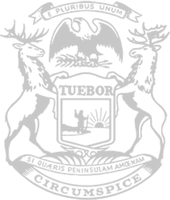 © 2009 - 2023 Michigan House Republicans. All Rights Reserved.
This site is protected by reCAPTCHA and the Google Privacy Policy and Terms of Service apply.