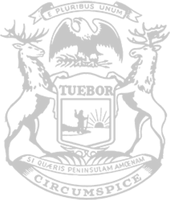 Rep. Miller: A Michiana Perspective
A lot of people crack jokes about how northern Indiana is in my district—places like LaGrange, Shipshewana, Topeka, Howe, Middlebury, Elkhart—but it really is a thing down here. Michiana, as our border region is affectionately well-known, is a bastion for manufacturing, a nest of Midwestern small-town values, and the heart of Amish Country for Michigan and Indiana. It's a creature unto itself. Our present cultural foundation goes way back to the 1820's and 1830's, when Native Americans were still present in large numbers and settlers from New England who were looking for a new start and great farmland blazed trails west from Detroit on the Old Sauk Trail (now mostly US-12) or north on the Michigan Road (now mostly US-31). They found exactly what they were looking for. The farmland in my district is still about as good as it comes anywhere in the world. St. Joseph County, Michigan, is known as the Seed Corn Capital of the World because of our irrigation and sandy soil and we are simultaneously a cradle for heavy manufacturing. In Michiana, we make things and grow things.
To explain where I'm coming from, a short background on me: both Michigan and Indiana run thick in my veins. While I was born and raised in Sturgis, Michigan, and have lived here my entire life, I got my teaching start in Middlebury, Indiana. My mom was born in Sturgis, but my dad was born in Logansport, Indiana, and grew up the son of a pastor in Hammond, East Chicago, Merrillville, and Portage (known as "Da Region"). My mom's mom was born Amish in Nappanee, Indiana, and grew up north of Sturgis. My dad's dad was born and raised in Hastings, Michigan, but my dad's mom was raised in Kokomo, Indiana. Because of all that and because I live two miles away from the Indiana border and the Indiana Toll Road, I live and breathe border issues all the time and not just as a legislator.
Cass and St. Joseph County residents, including our family, go to the mall in South Bend. Cass County gets South Bend and Elkhart newspapers and Indiana television stations. They have a huge population of Indiana expats. Our entire area is rife with Notre Dame sports fans. Michiana residents just don't pay attention to the state border in their daily lives. Many Hoosiers work and vacation in Michigan and own second homes on lakes in Michigan. Often they move here when they retire because we have such a great place for a backyard and I don't blame them. Plenty of Michiganders work in Indiana trailer and RV factories and they do their shopping there, too. Money and activity go both ways.
It's important to know that a state border is really nothing but a line on the map until regulations contrast each other on either side of the line, which is inevitable, of course. That contrast for us here in Michiana, though, has been very sharp for decades. It's a broken record at my office hours most months when I hear about how Indiana has lower property taxes, lower taxes in general, lower fees, lower auto insurance, better business climate, fewer regulations, a much shorter code of laws than Michigan's, lower unemployment costs for businesses, and on and on and on. I've heard things like these a thousand times and it's a pain to hear each time. As a result, the influx to northern Indiana is much greater than here in southern Michigan. People vote and respond to regulatory environments with their feet. If you think that people don't move based on those metrics, whether directly or indirectly because of job availability, you're incorrect. The data say you're incorrect.
The coronavirus crisis has only made these glaring disparities worse. Indiana has had less punitive executive orders and a much more rational approach to what businesses and other
places of employment stay open. I'll note that their per capita coronavirus cases and deaths, however, are lower than ours, not higher. It's not about a lack of urban centers, though, as Indianapolis is more populous than Detroit and their second-biggest city, Fort Wayne, is more populous than ours in Grand Rapids. They still have sprawling, densely populated metro areas, too, like Gary, South Bend, and Evansville, aside from their biggest cities.
The glaring disparities in regulatory environments have created a black market of sorts for northern Indiana. Because of gentler and far fewer orders, their economy is churning more than ours, lessening the impact on their tax dollars coming in for state and local governments for one. The orders are also easy to understand for the average person. Because of keeping certain things open like greenhouses, golf courses, and certain additional manufacturing, border county residents in Michigan have been all too willing to make the easy journey into Indiana to make purchases or do business. Because of the hit to Michigan competitors of like-industry Indiana businesses, many of those Michigan companies will either die or make the inevitable move south across the border eventually, which are not stellar choices at all.
Members of my own family went down to make purchases at Menard's in Angola, Indiana, when there were limits on products here in Michigan. Many others did the same and openly posted as much on Facebook. Even more people went to Indiana greenhouses when that season kicked off because ours were locked down. None of those individuals had any reason to worry or care because many of my own local law enforcement members that I've talked to disagree with the orders and aren't stopping those people. The people know it full well. When golf courses in Michigan were closed and being demonized in a racist fashion by our attorney general, many Sturgis residents I heard from had no problem with going just down the road to Cedar Lake Golf Club on the other side of the toll road, where they had no such hurdles or discouragements. I'll add that golf is not just a fun pastime for the customer; it is workers' livelihood and income. It's someone's fulfillment. It's someone's essential job just like everything else is essential. Moreover, it's safe.
Then came the moment on Friday, May 1, with what Rep. Ben Frederick (District 85) and I and many others have been craving for so long: a detailed, organized plan based on data, schedules, measurements, facts. It wasn't here, but rather in Indiana. The Roadmap to Reopen Indiana for Hoosiers, as it was called by Gov. Eric Holcomb, is a breath of fresh air if you read it. It takes a very surgical approach based on ages, risk, and regional numbers. What opens up—and when—depends on all of those variables. Additionally there is a schedule by which certain things will open up, signaling to customers and businesses to be able to prepare for those tiered openings well ahead of time. Now doesn't that all make complete sense? Gov. Holcomb's plan recognizes that the lives being affected are not just those touched by coronavirus, not that those lives are unimportant in the least. It recognizes that the economic and educational decisions that he's making affect every single one of the lives of Indiana's roughly 6.7 million residents, and for a very long time. He's weighing all lives, despite being their being affected by very different situations, in a delicate balance. That's all that Rep. Frederick and I have ever hoped for.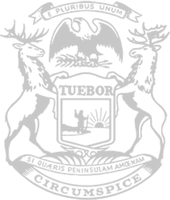 © 2009 - 2022 Michigan House Republicans. All Rights Reserved.
This site is protected by reCAPTCHA and the Google Privacy Policy and Terms of Service apply.