Rep. Meerman speaks out against red flag laws in Michigan
State Rep. Luke Meerman, R-Coopersville, issued the following statement after the Democrat House Majority approved bills (House Bills 4146-8 and Senate Bill 83) to enact extreme risk protection orders, often called "red flag" orders, in the state of Michigan:
.
These firearm reforms violate due process and the personal protection rights of law-abiding citizens.

We certainly should not be passing legislation that restricts an individual's second amendment rights when our broken criminal justice system is not properly enforcing the laws already in place to keep dangerous offenders behind bars.

There is so much about this proposal that was not well thought out. There is nothing stopping a bad actor from reporting their family member or former significant other without any evidence for the sole purpose of causing turmoil in their life.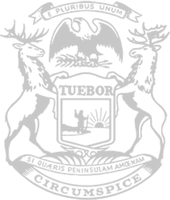 © 2009 - 2023 Michigan House Republicans. All Rights Reserved.
This site is protected by reCAPTCHA and the Google Privacy Policy and Terms of Service apply.