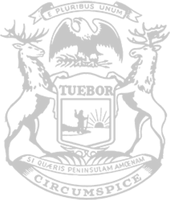 Rep. Meerman: I can't support Democrats' bloated budget
Plan bloats state government with $81.7 billion total spending
State Rep. Luke Meerman (R-Coopersville) voted against the state budget proposal brought forth by House Democrats in majority Wednesday, which he said drains the state's multibillion-dollar surplus, creates unnecessary and unsustainable programs, and neglects the most essential needs in Michigan communities.
In opposing the $81.7 billion budget, the representative criticized the plan that significantly and unsustainably expands the state's budget, even as Michigan's population has decreased since 2020.
"This is a historically unprecedented budget that could have gone a long way to paying down existing debt related to teacher pensions and improving school safety measures and student mental health resources in schools across the state," said Meerman, a father of 5 school-aged children. "Instead, this budget throws money at schools without guidance on how to improve safety or mental health. Students and schools need expert support to find solutions that work."
Despite spending through the state's surplus, which started the year at $9 billion, the Democrats' budget distributes no additional local road funding to Michigan communities, instead picking favored areas for specific projects. Republicans earlier this year proposed a $1 billion investment in local roads.
Democrats also rejected Republican calls to help local police departments recruit and retain quality officers after also blocking Republican amendments earlier this year for a $100 million public safety grant program.
"The $81.7 billion budget is filled with feel-good projects that the state cannot afford to fund long term," Meerman said. "It is our task as legislators to spend responsibly, not run wild racking up a credit card bill that taxpayers will be forced to foot."
            Meerman criticized wasteful spending and harmful policies in the budget, including:
Growing the size of government and adding more than 1,000 new bureaucrats — positions that will be difficult to eliminate in future years once funds are no longer available.
$500 million for future spending into the Strategic Outreach and Attraction Reserve, which pays money for corporate projects.
Subsidies for wind, solar, and other non-essential energy projects, with more than $100 million for various energy programs.
Expanding the school meal program significantly to now provide free meals to every student in Michigan regardless of need – even kids from the wealthiest families.
Increasing burdensome fees on Michigan small businesses and job providers.
Undermining key transparency requirements, which weakens reporting requirements on state employee remote work.
Despite Meerman's opposition, the budget bills were approved and advanced to the governor.
###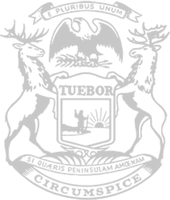 © 2009 - 2023 Michigan House Republicans. All Rights Reserved.
This site is protected by reCAPTCHA and the Google Privacy Policy and Terms of Service apply.