Rep. Meerman helps send fiscally sound, bipartisan budget to governor's desk for expected signature
State Rep. Luke Meerman (R-Coopersville) joined the Michigan Legislature in approving a bipartisan budget that supports key public services, such as law enforcement and road improvements while paying down debt.
The plan will fund state government for fiscal year 2023, which begins Oct. 1 of this year.
Meerman noted the budget plan fully funds Michigan government while preserving billions of dollars he hopes will make tax relief a real possibility for West Michigan families and seniors. Legislators continue to look for common ground with the governor, who vetoed three bipartisan tax plans – a gas tax pause and two proposals for income tax relief – earlier this year.
"As families struggle to manage their finances in the face of rising inflation, it's incumbent on legislators to manage the state's finances in a way that's respectful to the hard-working taxpayers who foot the bill," Meerman said. "This bipartisan solution funds vital projects while paying down debts and saving enough money to allow for a possible tax relief plan."
The plan prioritizes about $2.6 billion to reduce public retirement system debt, including that of local government employees, educators and school staff, and the state police. The legislator emphasized that though the sum of the new budget is greater than last year's, much of the additional spending is for one-time spending, not ongoing programs.
The budget, contained in House Bill 5783, now advances to the governor, who is expected to approve it.
###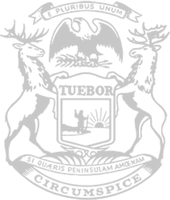 © 2009 - 2023 Michigan House Republicans. All Rights Reserved.
This site is protected by reCAPTCHA and the Google Privacy Policy and Terms of Service apply.