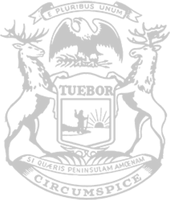 Rep. Martin: Whitmer administration paid out $8.5 billion in fraudulent unemployment claims
State Rep. David Martin today vowed to continue fighting for accountability and change at the state's Unemployment Insurance Agency after a new report revealed the agency paid out an estimated $8.5 billion to fraudulent claims during the pandemic.
Combined with the nearly $4 billion the agency paid to ineligible claimants previously discovered by the Auditor General in a November 2021 performance audit, Martin said the Whitmer administration has lost nearly $12 billion in taxpayer dollars due to mismanagement.
"It's really quite incredible how poorly the Whitmer administration has mismanaged the unemployment insurance agency throughout the pandemic," said Martin, of Davison. "They handed out nearly $12 billion to fraudsters and others who should not have been eligible for a check, while making so many hardworking people here in our community wait months to receive the benefits they were due after the governor's orders put them out of work."
The House Oversight Committee has held several hearings on the unemployment agency's failed response to the pandemic and plans to hold another public hearing to demand answers from the Whitmer administration about the latest report.
In October, the House adopted a resolution sponsored by Martin that called for the resignation of Liza Estlund Olson, who was serving as the director of the troubled agency at the time. A few weeks later, the governor removed Estlund Olson from the post, naming Julia Dale as the new director.
Martin is also backing a plan introduced in the House to improve service for residents who must deal with the unemployment agency.
House Bills 5549-54 require the agency to review and determine someone's eligibility within 10 business days of a claim being submitted. There currently is no clear-cut timeframe or deadline to review a jobless claim. Additionally, the bills create a new independent citizens' advocate to serve as a point-of-contact for families who need help, add accountability by requiring the agency to issue regular reports, and prevent the unemployment agency from clawing back money from jobless claims paid more than one year in the past.
"To say the Whitmer administration failed people who were unemployed during the pandemic is an understatement," Martin said. "I am committed to helping those who are still owed benefits, seeking answers for what went wrong, and finding solutions to make sure the agency operates more effectively in the future."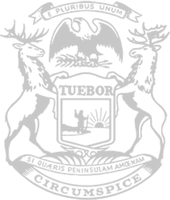 © 2009 - 2023 Michigan House Republicans. All Rights Reserved.
This site is protected by reCAPTCHA and the Google Privacy Policy and Terms of Service apply.