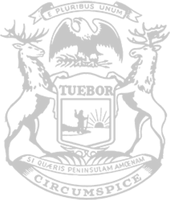 Rep. Martin urges governor to activate volunteer defense force to help distribute vaccines
State Rep. David Martin today called upon Gov. Gretchen Whitmer to utilize the Michigan Volunteer Defense Force (MIVDF) to help streamline the distribution of the COVID-19 vaccine across the state.
Martin, a U.S. Air Force veteran, is a command sergeant major for MIVDF, one of three military components in Michigan under command of the state. Similar to the National Guard, MIVDF troops are trained and respond to declared emergencies, such as disaster relief, public health emergencies, security and search and rescue operations. Among other duties, the MIVDF is certified for logistics handling of supplies, including medical supplies. The group was used in distributing the H1N1 vaccine in 2009.
"The vaccine distribution efforts being overseen by the Whitmer administration are clearly not going well," said Martin, of Davison. "The leading manufacturer of the vaccine is located right here in our state and the governor and her team had 11 months to prepare – yet we're lagging way behind other states when it comes to getting shots in arms. It's time to stop blaming the federal government and start looking for ways to improve."
Martin said MIVDF, with its logistics experience, should be called upon to distribute the vaccine to local health departments and medical facilities more quickly.
"The vaccine is the best solution yet for bringing this pandemic to an end so we can all get back to our normal lives," Martin said. "You would think the governor would be utilizing every tool in her toolbox to get doses out to residents faster."
###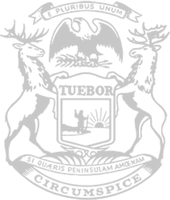 © 2009 - 2021 Michigan House Republicans. All Rights Reserved.
This site is protected by reCAPTCHA and the Google Privacy Policy and Terms of Service apply.