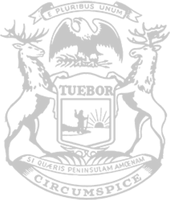 Rep. Martin supports students, backs plan to 'Let Them Graduate'
Proposal empowers schools to make plans for safe commencement ceremonies
State Rep. David Martin and the Michigan House this week approved a measure to help make sure Michigan high school graduates have an opportunity to celebrate their accomplishments with their friends, families and teachers this year.
Martin, of Davison, voted in favor of the measure, which would ensure state health department rules don't once-again prevent Michigan school districts from hosting commencement ceremonies.
"For teenagers, their high school graduation ceremonies are a milestone highlighting a significant personal achievement," Martin said. "I have faith that our local school districts can, and will, make accommodations so that students can safely celebrate their accomplishments with all of their loved ones, teachers and classmates who have helped them along the way."
Under current state health department rules, many high schools would not be able to host graduation ceremonies without limiting students to one guest each – even if they hosted it at a venue with more than enough space to adhere to social distancing recommendations.
Several local school districts have expressed frustration about the strict limitations and indicated support for the measure Martin voted to approve. 
House Bill 4728 would prevent state or local emergency orders from prohibiting or limiting graduation ceremonies at schools for the graduating class of 2021.
The plan received bipartisan support in the House and now moves to the Senate for further consideration.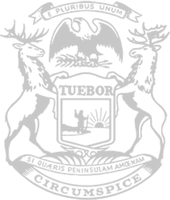 © 2009 - 2022 Michigan House Republicans. All Rights Reserved.
This site is protected by reCAPTCHA and the Google Privacy Policy and Terms of Service apply.