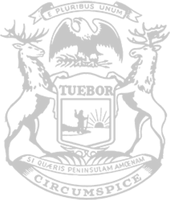 Rep. Martin spearheads plan to remove SAT score requirement that disadvantages Michigan students
House approves Martin-sponsored measure allowing student, parent choice
State Rep. David Martin today led the Michigan House in approving a plan to remove an unnecessary requirement that leaves Michigan students at a disadvantage when applying to colleges.
Martin, of Davison, is sponsoring the measure, which strikes a portion of state law that requires Michigan schools to place on official student transcripts the SAT score a student receives when taking the test as part of the Michigan Merit Exam.
"Regardless of how well a student performs on this one exam – even if they're applying to a college that doesn't require SAT scores as part of the admissions process – the score must appear on their official high school transcripts," Martin said. "This puts Michigan students at a disadvantage, while students in every other state get to choose whether they want their scores to be submitted.
"My goal is to make sure every teenager who graduates high school in Michigan has a chance to go to a Michigan school and have a career in Michigan. Removing this unnecessary requirement puts us one step closer to achieving that goal." 
House Bill 4810 eliminates the requirement for high schools in Michigan to report a student's scaled score on each subject area component of the Michigan Merit Examination (MME) on the student's high-school transcript.
With this change, Martin said students and parents will have a choice about whether to submit SAT scores. It will also give students an opportunity to retake the SAT and submit the later results if they improve their score.
"The score a student gets on one exam they take in the spring of their junior year is not the best way to gauge their knowledge or their capability to succeed," Martin said. "Even in a straight-A student, test anxiety can lead to a low score. It doesn't make sense to let one bad score jeopardize a student's future opportunities."
The measure also removes the requirement for the MME to include a writing component. The College Board, which administers the SAT test, no longer offers the writing portion of the SAT on its national test dates. 
After receiving overwhelming bipartisan support in the House, the plan now advances to the Senate for further consideration.
###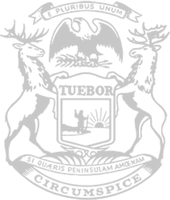 © 2009 - 2022 Michigan House Republicans. All Rights Reserved.
This site is protected by reCAPTCHA and the Google Privacy Policy and Terms of Service apply.