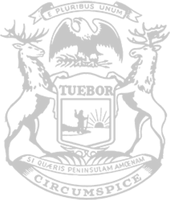 Rep. Martin seeks common-sense protections for health of women, babies
State Rep. David Martin this week voted against legislation repealing a 1931 law that preserves and values life. The repeal continues efforts to make Michigan one of the most extreme pro-abortion states in the country.
Martin, of Davison, said House Bill 4006 repeals the 1931 law offering Michigan's final protection remaining against late-term abortions in the last few weeks of pregnancy.
"No matter what side of this issue you are on, we should all be able to agree that killing a baby in the final weeks before birth clearly crosses the line between abortion and murder," Martin said. "If the 1931 law is going to be removed from the books, we must replace it with common-sense safeguards that work within the new language in our constitution to protect the health and safety of women and children in Michigan."
Martin supported a series of amendments that would have ensured these concerns were addressed before the 1931 law was repealed.
The proposed amendments included measures to:
Prohibit abortions requested solely based on gender or the result of a Down syndrome test.
Prevent children younger than 16 from getting an abortion without parental consent.
Clarify the term "extraordinary medical measures," which is used in Proposal 3 to reference the viability of an unborn child but is currently undefined in state law.
Clarify that dentists, dermatologists, podiatrists, chiropractors, ophthalmologists, midwives, doulas, massage therapists and athletic trainers do not quality as "attending health care professionals" who are allowed to perform abortions.
Each of the amendments were rejected by the Democrat leadership in the House before the repeal of the 1931 law was approved by a 58-50 vote.
###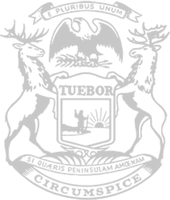 © 2009 - 2023 Michigan House Republicans. All Rights Reserved.
This site is protected by reCAPTCHA and the Google Privacy Policy and Terms of Service apply.