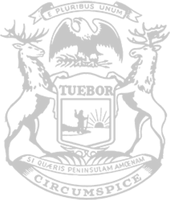 Rep. Martin raises concerns about Chinese Communist Party's ties to Gotion project
State Rep. David Martin today joined a group of state and federal leaders to highlight concerning ties between the Chinese Communist Party (CCP) and Gotion, a company the Whitmer administration has tapped to receive state tax dollars for its proposed battery manufacturing plant in Mecosta County.
Martin, R-Davison, joined former U.S. Ambassadors Peter Hoekstra and Joseph Cella, state Sen. Jonathan Lindsey, and state Reps. Andrew Fink, Luke Meerman and Jaime Greene for a press conference detailing their concerns about the influence the communist People's Republic of China has on all private businesses in China and the consequences that result by inviting – and incentivizing – a Chinese-based company to break ground in Michigan.
The Whitmer administration and the Michigan Economic Development Corporation (MEDC) are pursuing $715 million in taxpayer-funded incentives for Gotion to build its electric vehicle battery plant near Big Rapids.
"Last year our intelligence agencies met with state and local officials, warning them of the threat that PRC-based companies tied to the CCP present to our national security and urging them not to sign any such deals," Cella said. "It's unconscionable that Gov. Whitmer, the MEDC, and all parties supporting the Gotion project have done the exact opposite, and to the peril of our national security."
Martin, a U.S. Air Force veteran, said the Chinese government exerts totalitarian rule over every business in its country. In fact, the National Intelligence Law of the People's Republic of China requires all organizations and citizens to "support, assist and cooperate with national intelligence efforts" and states that all "necessary means, tactics, and channels to carry out intelligence efforts, domestically and abroad" must be used.
"When I look at the things that are being done by the Chinese Communist Party after I sat in the Fulda Gap fighting against the Soviet Union and saw the collapse of the Soviet Union, it's frustrating," Martin said. "We need to take a deep look at this with a serious eye toward national security and ensure we don't have incursions from foreign agents in this country."
Both former U.S. ambassadors also highlighted their concerns about news that Gotion's Chinese parent company is likely doing business with the Taliban to access lithium deposits in Afghanistan. They called on the state to implement a strict vetting process for any project seeking state economic development funding.
"What MEDC needs to do, in their vetting process, is take a deep dive into the national security implications of these kinds of things," said Hoekstra, who served as chair of the U.S. House Intelligence Committee from 2004 to 2007.
###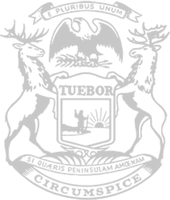 © 2009 - 2023 Michigan House Republicans. All Rights Reserved.
This site is protected by reCAPTCHA and the Google Privacy Policy and Terms of Service apply.