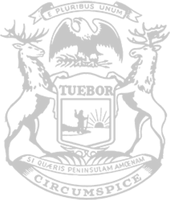 Rep. Martin: Governor's actions will speak louder than words when it comes to state's economic recovery
State Rep. David Martin today said he was pleased to hear the governor address the concerning state of Michigan's economy during the 2021 State of the State address, and he looks forward to hearing more specific details about how the governor is going to deal with the unintended consequences of her unilateral decision making.
Martin, of Davison, said the governor and the Legislature share responsibility for Michigan's success, and that means the different branches of government must work together to safely reopen the economy and help the state bounce back from COVID-19.
"Michiganders are hurting. Job providers and the families who depend on them have been crushed by Gov. Whitmer's economic shut down," Martin said. "I really hope the governor is being genuine when she says she wants to work together to pave our state's economic road to recovery, because people desperately need government to stop interfering with their lives and livelihoods. They're tired of handouts. They want to get back to work and earn an honest living. They know they can do it safely, if the governor would just give them a chance."
Martin said one area where state leaders should be able to find common ground in boosting Michigan's economy is in promoting the skilled trades, especially by facilitating construction of the Great Lakes Tunnel.
"Great-paying skilled trade jobs are available, and even more will be in the works if the administration would just get out of the way so the construction of the Great Lakes Tunnel can ramp up," Martin said. "The hardworking people I represent in Genesee County have proven that the path to success is not dependent on a four-year degree. I'm committed to removing barriers so more people can access vocational training and make their career goals a reality."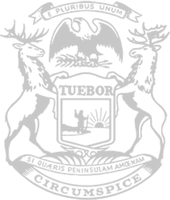 © 2009 - 2021 Michigan House Republicans. All Rights Reserved.
This site is protected by reCAPTCHA and the Google Privacy Policy and Terms of Service apply.