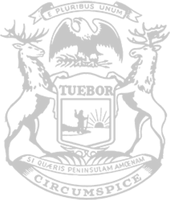 Rep. Martin: Governor attempts to create unlimited right to abortion
Legislator opposes effort, affirms commitment to protecting human life
State Rep. David Martin today slammed Gov. Gretchen Whitmer for attempting to distort the state constitution in order to create a new unlimited right to abortion in Michigan.
Whitmer filed a lawsuit today seeking to nullify Michigan's existing ban on abortion, which would go back into effect if Roe v. Wade is overturned by the U.S. Supreme Court. The suit, filed in Oakland County circuit court, asks the court to recognize a constitutional right to an abortion under the due process clause of the Michigan Constitution.
"The governor is twisting the words of our constitution in a poor attempt to push her political agenda," said Martin, of Davison. "Among the very first words of the Michigan Constitution is a statement that 'no person shall be denied the equal protection of the laws.' This is a charge I take seriously – especially as it pertains to unborn babies with no voice to speak for themselves. Every life is precious and ending a precious human life through abortion is not health care or birth control. We have a responsibility to protect the sanctity of life from beginning to end."
The U.S. Supreme Court recently heard oral arguments in Dobbs v. Jackson Women's Health Organization. The case deals with a Mississippi law generally prohibiting abortions after 15 weeks of pregnancy, and it could lead to the court striking down decisions in Roe v. Wade and Planned Parenthood of Southeastern Pennsylvania v. Casey, which asserted a constitutional right to abortion.
Legislators from 35 states, including Michigan, submitted an "amicus curiae" brief in Dobbs arguing the court previously invented a supposed right to abortion not found in the Constitution. The legislators said the decisions interfered with the constitutional authority of state legislatures to pass laws to protect the people of their states, including by preventing abortion.
###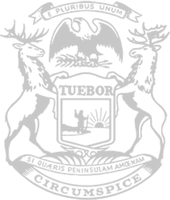 © 2009 - 2023 Michigan House Republicans. All Rights Reserved.
This site is protected by reCAPTCHA and the Google Privacy Policy and Terms of Service apply.