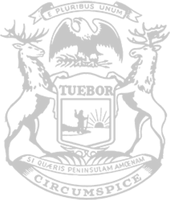 Rep. Martin backs plan to support law enforcement
Legislator secures funding to assist recruits with expenses during training
State Rep. David Martin and the Michigan House today announced a plan to support law enforcement and provide resources to help strengthen relationships between officers and the communities they serve.
Martin, of Davison, worked closely with Rep. Mike Mueller, of Linden, and other state representatives who have served in law enforcement to develop the plan. It focuses on attracting new talent to the profession, developing the skills of existing police officers, funding important services like road patrols and community policing, and offering mental health support.
"Law enforcement has always been a stressful, trying job, but now is a particularly hard time to be on duty," Martin said. "The solutions we put forward today will help address many of the challenges our local departments are facing, like recruiting and retaining good officers and mental health initiatives. This is the kind of support our men and women in uniform deserve."
More specifically, the plan includes:
Funding to support police, corrections officers, firefighters, and other first responders battling post-traumatic stress disorders or other mental health challenges.
State support for recruiting strong candidates into police academies.
Tuition assistance for people considering the academy.
A work study program to give people an opportunity to consider a career in law enforcement.
Funding for community policing initiatives shown to improve relationships between law enforcement officers and people in the neighborhoods they serve.
Incentives for expanded use of body cameras.
Resources for departments to provide de-escalation training.
Signing bonuses and recruitment marketing to help attract new officers.
State support for rural or "secondary" road patrols.
In total, the comprehensive plan includes important policy changes and $80 million in financial support. In order to begin some of the attraction programs and community policing as soon as possible, the parts of the plan that include a budget component were added to a supplemental budget bill approved by the House today.
Martin said he was proud to offer a budget amendment adding $10 million for grants to provide recruits in the police training academies a stipend to help with personal expenses during their training.
"Training to become a police officer can cost $10,000 or more and often means going without a paycheck for months while you're in the academy," Martin said. "This is a financial barrier that sometimes keeps highly qualified candidates from applying. By removing it, we will help attract a larger pool of strong applicants – especially those in disadvantaged and underrepresented communities."
Other statutory changes, including future reforms still being developed, will be introduced and discussed in committee in the near future. More details about the plan are available here.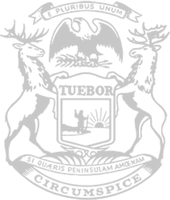 © 2009 - 2022 Michigan House Republicans. All Rights Reserved.
This site is protected by reCAPTCHA and the Google Privacy Policy and Terms of Service apply.