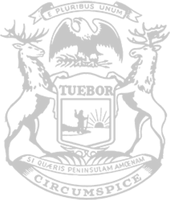 Rep. Martin backs plan to crack down on unfair MIOSHA workplace fines related to COVID-19
State Rep. David Martin this week voted in favor of a plan that would refund fines unfairly charged to Michigan small-business owners because of state emergency orders issued during the COVID-19 pandemic.
The House-approved legislation would force the Michigan Occupational Safety and Health Administration to refund fines that were based on orders later found to be unconstitutional by the Michigan Supreme Court. The measure also will prevent MIOSHA from issuing fines on a first offense if the employer takes corrective action.
"It has been difficult for all of us to keep track of the ever-changing rules issued throughout the pandemic, especially for the small family businesses in our community who work long, hard hours just to get by," said Martin, of Davison. "The governor, herself, showed just how easily it is to accidentally violate one of her many orders when she joined a group of 12 friends at a basement bar in East Lansing last week, forgetting that her own orders limited tables to parties of six. She has since apologized for making the mistake and her administration has said the bar won't be slapped with a fine. I simply want Genesee County businesses to be shown the same grace."
Martin noted that fines can and should stay in place for truly bad actors who willfully and repeatedly violate emergency health and safety orders.
"MIOSHA's first goal should be to work with struggling local businesses and help them take corrective action – not to slap them with hefty fines and threaten to shut them down," Martin said. "If a business is informed about a violation and does not make a good faith effort to correct their mistakes, this plan would still allow MIOSHA to take action."
House Bill 4501 received bipartisan support in the House. It now advances to the Senate for further consideration.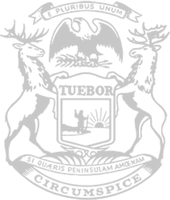 © 2009 - 2022 Michigan House Republicans. All Rights Reserved.
This site is protected by reCAPTCHA and the Google Privacy Policy and Terms of Service apply.