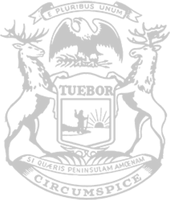 Rep. Lower proposal provides wide-ranging relief and tax fairness for those facing recent hardship
Plan creates exceptions for those impacted by COVID-19 shutdown, dam flooding
Amidst unprecedented events in Michigan, proposals from state Rep. James Lower granting more flexibility for 2020 summer property taxes were approved overwhelmingly today by the Michigan Legislature and sent to the governor.
House Bill 5761 allows a business or residential property owner who isn't able to pay summer property taxes for this year to have those taxes deferred if they sign an affidavit stating they have been economically impacted by the COVID-19 pandemic or recent flooding caused by dam failures – both of which have led to state of emergency declarations.
Related legislation, HB 5810, provides temporary cash flow assistance for local governments facing shortfalls because of late tax payments. Property tax payments make up a pivotal source of revenue for communities and are used to fund services residents rely on.
"These proposals operate similarly to ones extending state and federal income tax deadlines," said Lower, of Greenville. "We must acknowledge that people have had their lives and livelihoods upended by what's transpired across Michigan this spring and into this summer. We need to provide them with a little peace of mind where it's practical, and this plan allows for that.
"Further work will be done over the summer to ensure these deferment programs can function as efficiently as possible. Today's action allows property owners and local governments to prepare as we further refine the programs."
In response to the spread of COVID-19, Gov. Gretchen Whitmer chose to label businesses as essential or non-essential, putting hundreds of thousands of people out of work. Over 2.3 million Michigan residents have filed jobless claims since mid-March.
In addition to public health concerns related to the pandemic, breaches in the Edenville and Sanford Dams along the Tittabawassee River on May 19 due to heavy rain forced the evacuations of more than 10,000 Midland County residents. The Federal Emergency Management Agency labeled the flooding as a 500-year event which, according to the state, caused an estimated $175 million in damage and damaged or destroyed more than 2,500 homes, businesses and nonprofits in Midland County alone.
Whitmer also declared a state of emergency for Arenac, Gladwin, Iosco and Saginaw counties due to the flooding, in addition to the city and county of Midland.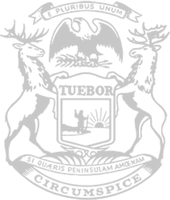 © 2009 - 2022 Michigan House Republicans. All Rights Reserved.
This site is protected by reCAPTCHA and the Google Privacy Policy and Terms of Service apply.