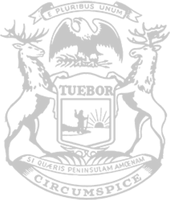 Rep. Lower leading plan offering fairness for those facing tax hardship during COVID-19 shutdown
Proposals from state Rep. James Lower granting more flexibility for 2020 summer property taxes were approved today in votes by the House Local Government and Municipal Finance Committee.
House Bill 5761 allows a business or personal property owner who isn't able to pay summer property taxes for this year to have their fees or interest waived if they sign an affidavit stating they have been financially impacted by the COVID-19 pandemic. Related legislation, HB 5810, requires local tax collectors to accept partial payments, suspend added fees or interest and return any unpaid property tax information to the county treasurer on Oct. 1.
"These bills forge a good middle ground given the situation people and communities find themselves in due to COVID-19 and the governor's decisions in response," said Lower, of Greenville. "People have been unable to work and make a living. We must respect this hardship and give taxpayers some relief where it's practical."
"We must also acknowledge property tax revenue as something that is pivotal for local governments as they fund essential services we all rely on. If people can't afford to make a full payment right now but can maybe put a portion of that payment down, that key revenue stream for a community will remain viable. The bills also provide temporary cash flow assistance for local governments facing shortfalls because of late tax payments."
In response to the spread of COVID-19, Gov. Gretchen Whitmer chose to label businesses as essential or non-essential, putting hundreds of thousands of people out of work. Nearly 1.8 million Michigan residents have filed jobless claims since mid-March, and a recent report from the Department of Technology, Management and Budget revealed the state's unemployment rate had more than quadrupled in April to a staggering 22.7 percent.
HBs 5761 and 5810 have been referred to the House Appropriations Committee for further consideration.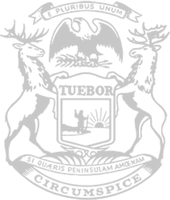 © 2009 - 2022 Michigan House Republicans. All Rights Reserved.
This site is protected by reCAPTCHA and the Google Privacy Policy and Terms of Service apply.