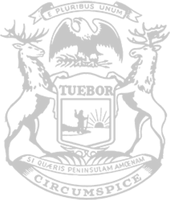 Rep. Lower: Governor's orders unnecessarily hurt lawn care businesses, nurseries
State Rep. Jim Lower today urged the governor to adjust her executive orders, saying many of the businesses forced to close by the orders do not make sense.
Lower, of Greenville, today said Gov. Gretchen Whitmer is being overly restrictive on many small businesses, particularly landscaping and lawn care operations.
"Doing yard work is perfectly safe. Everywhere you look, people are outside picking up brush, clearing out their flower beds and trimming back shrubs – and no one is within 6 feet of anyone else," Lower said. "Under the governor's orders, people can line up at a hardware store to buy gardening tools and yard waste bags, but a guy who owns a landscaping business can't tidy up the yard of a senior citizen who isn't capable of doing it themselves. It just doesn't make sense."
Lower said he has heard from several local landscapers who are frustrated that the orders are preventing them from working and earning a paycheck, when they're certain they can do their jobs while maintaining proper social distancing protocols. He pointed out that Michigan is approaching the season where the lawn care industry's intervention will be necessary to prevent rapid transmission of other life-threatening illnesses and pest-borne diseases spread by fleas, ticks and mosquitoes.
Lower also has heard from owners and workers of local nurseries who are frustrated.
"The stay-at-home order is devastating small nurseries and greenhouses. They typically do most of their business in the spring," Lower said. "Most of these businesses are family owned and operate outside, where social distancing would be easy to comply with. Yet, they're forced to close while grocery and hardware stores can continue selling their plants. I don't blame them one bit for being frustrated."
Lower said he and his colleagues in the House have contacted the governor's office, asking her to consider making adjustments for these types of businesses. Anyone who would like to reach out to the governor's office directly may do by calling (517) 335-7858.   
###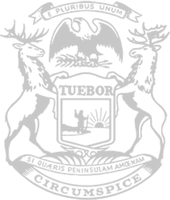 © 2009 - 2022 Michigan House Republicans. All Rights Reserved.
This site is protected by reCAPTCHA and the Google Privacy Policy and Terms of Service apply.