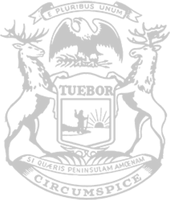 Rep. Lilly proposal would help offset costs of personal protective equipment for Michigan job providers
RELEASE
|
February 11, 2021
Rep. Jim Lilly today led introduction of a bipartisan plan to make personal protective equipment and disinfecting products more affordable and widely distributed during the COVID-19 pandemic.
The legislation also would benefit workplaces that already have bought and continue to buy the material due to COVID and requirements imposed by state government.
Lilly's legislation would exempt these purchases from Michigan's 6 percent sales and use tax for employers with COVID-19 safety protocol plans.
"COVID-19 has brought unexpected expenses for workplaces doing the right things to keep their employees and customers safe," Lilly said. "This proposal will bring some much-needed financial relief to businesses, allowing them to do even more for their employees, customers and communities."
Lilly, R-Park Township, sponsors the legislation along with Rep. Sarah Anthony, D-Lansing.
"The fight against COVID-19 is far from over," Rep. Anthony said. "We need to do everything we can to protect Michigan's workers as we continue to adapt to this new normal. This bipartisan package will ensure workplace safety while minimizing the financial burdens our businesses are facing."
Currently, personal protective equipment typically used in manufacturing operations is already exempt from sales and use tax. The new bipartisan legislation would extend the exemption to PPE and supplies related to COVID-19.
"This legislation will ease the burden of pandemic-related costs and help businesses protect their employees, customers, and the public," said Brad Williams, Vice President of Government Relations for the Detroit Regional Chamber. "Our focus needs to remain on slowing the spread to keep businesses open and schools on track for in-person instruction as soon as possible so that hiring can accelerate and the economy can fully recover."
House Bills 4224 and 4225 are pending in the House Rules and Competitiveness Committee.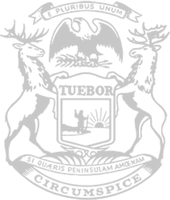 © 2009 - 2023 Michigan House Republicans. All Rights Reserved.
This site is protected by reCAPTCHA and the Google Privacy Policy and Terms of Service apply.