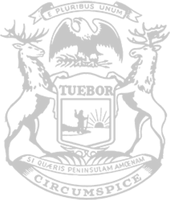 Rep. Lightner votes to provide critical investments in roads, infrastructure
Measure includes investment to strengthen and secure potash supplies
State Rep. Sarah Lightner today voted for a historic plan to fix roads, protect drinking water, upgrade parks and make other important improvements to state and local infrastructure.
The $4.8 billion plan will tend to aging facilities and infrastructure, spur community and economic development, provide access to safe drinking water, and ramp up technology to meet today's needs. It also includes an investment of $50 million to establish potash extraction infrastructure in Michigan that will strengthen and secure the supply of this critical mineral and natural fertilizer.
"Our state's aging infrastructure needs to be addressed before any more families are hurt by disasters like the dam failures, collapsing sewers and drinking water contamination Michigan communities have experienced in recent years," Lightner said. "Through this plan, we're addressing the most critical of those needs without raising taxes and making significant improvements for future generations."
Highlights of the plan include:
Road and bridge repairs: More than $380 million will assist state and local projects across the state without increasing taxes or taking on debt.
Technology and energy: A $250 million investment will boost access to the broadband internet needed for work, school and everyday life. A $25 million investment will make low-carbon, lower-cost energy options like natural gas more widely available.
Community support and development: Local communities would receive $322 million in COVID relief and $46 million to protect against falling revenue that impacts critical local services. More support would be provided for affordable housing, along with mortgage and rent assistance.
Safe, clean drinking water: A nearly $2 billion investment will help provide safe drinking water and "clean water" grants in Michigan communities – combatting PFAS, replacing lead pipes in Benton Harbor and other communities, establishing "healthy hydration" centers in schools, and improving sewer systems.
Dam safety: More than $300 million will provide disaster relief and upgrade aging and obsolete facilities.
Lightner noted the measure offers a $50 million investment in an infrastructure project to extract potash, one of three key elements in fertilizer, here in Michigan.
"Michigan farmers need fertilizer to grow our food, but prices have been increasing dramatically as the United States continues to rely on imported potash," Lightner said. "More than 95% of the potash needed to produce fertilizer here is currently imported from outside the U.S., including almost a third coming from Russia alone."
The state investment in the Michigan Potash and Salt Company Project will help construct a large-scale facility to harvest American potash and food-grade salt near Evart – home to the only commercial deposit of natural potash in the U.S. Once completed, the project will strengthen and secure the supply of this critical mineral and natural fertilizer for farmers throughout Michigan.
"This is crucial for the Michigan agricultural industry, as we have experienced significant supply shortages and skyrocketing costs," Lightner said.
In addition, the plan includes measures to stabilize and improve service at Michigan's struggling Unemployment Insurance Agency. An additional $100 million investment will help offset fraud and bolster the benefits trust fund, which fell from above $4.5 billion to under $1 billion during the pandemic. The new investment comes in addition to the $150 million deposit approved by the Legislature in January.
"These deposits ensure that local businesses are not left paying for the billions of dollars of unemployment fraud allowed by the administration," Lightner said. "It will be covered by the government, not put on the backs of businesses."
The new plan also beefs up resources to fight fraud and improve customer service at the unemployment agency without asking businesses to pay more into the system.
The measures, Senate Bill 565 and House Bill 5525, will soon advance to the governor for her expected signature.
###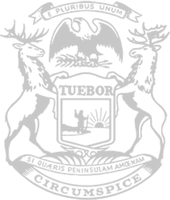 © 2009 - 2023 Michigan House Republicans. All Rights Reserved.
This site is protected by reCAPTCHA and the Google Privacy Policy and Terms of Service apply.