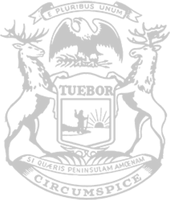 Rep. Lightner: Smart decisions now will help Michigan avoid big state budget problems in the future
Rep. Sarah Lightner of Springport said the state of Michigan must take immediate and wise steps to avoid severe budget problems over the next couple of years.
Lightner – a member of the House Appropriations Committee – made her comments after this week's Consensus Revenue Estimating Conference, which brings together state economists to forecast the economy and revenue projections upon which the state budget is based.
The budget situation is better in the short term than previously forecast, Lightner said, but that's only because federal assistance has propped up revenues including sales, use and income taxes. The state, Michigan's local governments, residents and job providers have received billions of dollars overall in federal COVID-19 relief funds – including stimulus checks, paycheck protection programs, unemployment benefit boosts, assistance for governments, and other programs.
"The federal COVID-19 relief package helps us wrap up the current budget year with money on the balance sheet, and helps in the new budget year that begins in October – but it is not a permanent or sustainable solution," Lightner said. "We must prepare now for when the federal funding inevitably ends.
"We must take proactive measures to reduce state spending and make our government more efficient without harming the essential services Michigan citizens rely upon most," Lightner said. "We should reinvest in the state's rainy day fund and look for savings wherever we can do so responsibly. Taking steps like these will help lessen the severity of budget cuts that may be needed when the benefits of federal assistance run out."
The Consensus Revenue Estimating Conference projects a shortfall of more than $1 billion for Fiscal Year 2022 when the impact of federal assistance ends.
###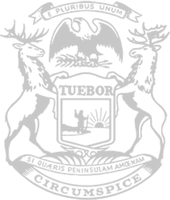 © 2009 - 2020 Michigan House Republicans. All Rights Reserved.
This site is protected by reCAPTCHA and the Google Privacy Policy and Terms of Service apply.