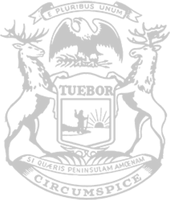 State Rep. Sarah Lightner takes a ceremonial oath of office on Wednesday at the state Capitol. The oath was administered by House Clerk Gary Randall, left. She was joined by close friends Angela Kidder (center left) and Jackie Hector (center right).
Rep. Lightner: New office open to serve residents of 45th House District
State Rep. Sarah Lightner today announced her new Lansing office is open and ready to serve the people of Calhoun, Jackson and Kalamazoo counties.
Lightner, of Springport, said her new office is located at N-894 in the Anderson House Office Building, across the street from the state Capitol. Constituents can contact the office at (517) 373-1773. She will continue to receive email at [email protected]. Mail should be addressed to Rep. Sarah Lightner at N-894 House Office Building, P.O. Box 30014, Lansing, MI 48909.
"I want to make sure everyone knows how to reach our new office," Lightner said. "I love hearing feedback and ideas from local people, and I have a great team that is always willing to help residents navigate state government and answer their questions. Please remember that we're only a phone call or email away if you ever need assistance."
People can also sign up to receive the representative's eNews updates by emailing a request to [email protected].
Lightner's office location and phone number changed because she now represents the 45th House District following the redistricting process that created new legislative districts for the next decade.
The new 45th District includes the following municipalities:
Calhoun County: The city of Marshall, the villages of Athens, Burlington, Homer, Tekonsha, and a portion of Union City, and the townships of Albion, Athens, Burlington, Claredon, Eckford, Emmett, Fredonia, Homer, Leroy, Marengo, Marshall, Newton and Tekonsha.
Jackson County: The villages of Concord, Hanover, Parma and Springport and the townships of Concord, Hanover, Henrietta, Liberty, Parma, Pulaski, Rives, Sandstone, Spring Arbor, Springport and Tompkins
Kalamazoo County: The village of Climax and the townships of Charlston, Climax and Wakeshma.
Lightner was first elected to serve in the House in November 2018. Prior to becoming a state representative, she made her career as a paralegal specializing in criminal defense and family law. Lightner and her husband also operate a small family crop farm and custom hay baling and wrapping operation.
###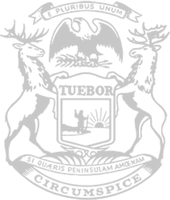 © 2009 - 2023 Michigan House Republicans. All Rights Reserved.
This site is protected by reCAPTCHA and the Google Privacy Policy and Terms of Service apply.