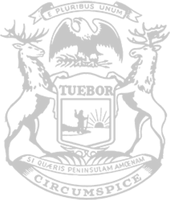 Rep. Lightner: New COVID-19 oversight committee will bring transparency to government response
State Rep. Sarah Lightner of Springport today issued a statement following the creation of the Michigan Legislature's Joint Select Committee on the COVID-19 Pandemic. The committee will include a total of 10 members from the House and Senate, serving as a conduit to the nearly 10 million people represented by the Legislature across Michigan:

"COVID-19 has changed our world, including here in the state of Michigan. It's reasonable and responsible for the Legislature to have a special committee designated solely to monitoring the state's response to this deadly and destructive virus.

"I've heard the frustrations of many of my constituents regarding the state's response to the pandemic. The concern has mainly centered around why the state is taking certain actions, where the state is getting its information from, and what the state is planning to do going forward. This committee will make clear to our constituents the state's efforts to keep Michigan safe, keeping Michiganders from being left in the dark.

"I am optimistic this committee will help open up lines of communication with Gov. Whitmer and her administration as we work together to lessen the spread of the virus, and slowly and safely reopen Michigan's economy. The committee's subpoena power will allow the Legislature to fully understand a department's process should the need to look into actions, contracts, or other items become necessary. This entire process should be as transparent, open and accountable as possible – and this committee will help shed light on how Michigan's government is responding to this unprecedented crisis."
###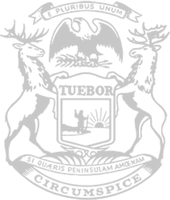 © 2009 - 2020 Michigan House Republicans. All Rights Reserved.
This site is protected by reCAPTCHA and the Google Privacy Policy and Terms of Service apply.