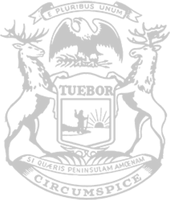 Rep. Lightner: Measure providing more accountability in state's procurement process signed into Michigan law
Rep. Sarah Lightner's plan to hold state government accountable with improved oversight and transparency in the procurement process has been signed into Michigan law.
Gov. Whitmer signed House Bill 4831 – sponsored by Lightner – this week. The measure will require that departments wanting to exercise a contract option receive written approval from the Michigan Department of Technology, Management and Budget before doing so.
DTMB is the department responsible for helping state agencies with their purchasing needs.
"This change will make the procurement process more open and accountable – and that's good news for taxpayers," said Lightner, of Springport. "I'm very pleased the governor signed this measure to help ensure taxpayer money is spent in the best interests of the state and its residents."
Lightner noted the measure was approved by the Legislature with overwhelming bipartisan support – including a 106-1 vote in the House and a 37-0 vote in the Senate.
Lightner saw the need for a change when it was revealed during the fiscal year 2019-2020 budget that state agencies were extending procurement contracts with little oversight and without input from DTMB.
"We're putting better practices in place to make sure the right decisions are reached for the right reasons on behalf of the taxpayers we represent," Lightner said.            
House Bill 4831 is now Public Act 173 of 2020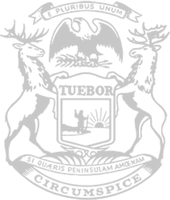 © 2009 - 2020 Michigan House Republicans. All Rights Reserved.
This site is protected by reCAPTCHA and the Google Privacy Policy and Terms of Service apply.