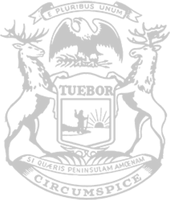 State Rep. Sarah Lightner speaks in support of her plan before the House voted to approve it this afternoon.
Rep. Lightner leads fight to keep third-party money from influencing election administration
House approves Lightner's plan, advancing it to Senate
The Michigan House today approved Rep. Sarah Lightner's plan to prevent private special interest groups from influencing the administration of elections in Michigan.
In 2020, a private, left-leaning group gave $350 million to election officials in communities it selected for the purpose of election administration. Of roughly 2,500 grants distributed nationwide, about 20 percent were in Michigan.
"This is a dangerous path we shouldn't be going down," said Lightner, of Springport. "Ask yourself: Would you be OK with Russia gifting money to local governments for elections? What about a large oil corporation? Where would you draw the line? And how could you ever know for certain that the money wasn't being handed over with strings attached?"
Lightner's measure, House Bill 5253, would prohibit any third-party money from being used to conduct elections, making clear that no municipal clerk or the Secretary of State can accept a gift of money or goods from a nongovernmental entity for that purpose.
"My plan offers a simple solution, banning all gifts from private third parties for elections," Lightner said. "Drawing this clear line in the sand gives the public peace of mind that our elections – a primary function of government – are funded solely by the government, without undue influence from individuals or entities pushing their own political agendas. I am committed to working with clerks to ensure they have the resources they need to administer free, fair, independent and secure elections."
After receiving bipartisan support in the House, the plan now advances to the Senate for further consideration.
###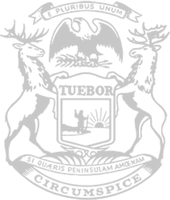 © 2009 - 2023 Michigan House Republicans. All Rights Reserved.
This site is protected by reCAPTCHA and the Google Privacy Policy and Terms of Service apply.