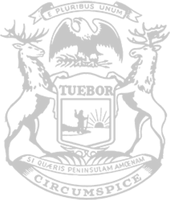 Rep. Lightner issues statement after House budget votes
State Rep. Sarah Lightner, the ranking Republican member of the House Appropriations Committee, today issued the following statement after budget votes in the House:
"After years of smart financial planning, our state went into 2023 with a historic budget surplus. Heading into the budget process, I was optimistic about the opportunity to address many of the concerns Michigan families have been raising for years. People want us to fix crumbling local roads, improve the safety of our schools, and deliver access to affordable and reliable health care. Unfortunately, the priorities of Michigan families largely go underfunded and ignored in the spending plan approved by the House.
"Instead, Democrat majority is spending our historic surplus on special projects and other out-of-touch programs that grow state government in a way that simply will not be sustainable in the future. They want to spend millions of dollars purchasing green-energy school buses, upgrading the fleet of vehicles driven by state employees to electric, and incentivizing residents to buy e-bikes. Meanwhile, they underfund local road repairs and completely eliminate funding for the School Safety and Mental Health Commission formed after the Oxford High School shooting. They also want to spend millions of dollars on 'green' buses instead of investing that money in classrooms. House Republicans have offered amendment after amendment to adequately fund these priorities and others – but the Democrats have not adopted any Republican amendments.
"House Democrats have also gone out of their way to eliminate important transparency measures through the budget process. Reports that shed light on how tax dollars are spent and help taxpayers hold their government officials accountable have been stripped from the budget. Information about the state's pension obligations, road bond debt, and the millions of taxpayer dollars spent on IT contractors for subpar work. So is a requirement put in place to prevent and expose 'hush money' deals like the governor made with some of her former department heads in 2021. Democrats are going out of their way to leave the public in the dark, and that's just unacceptable when dealing with taxpayer dollars. That's why House Republicans were largely united against these bills.
"I remain in communication with Chair Witwer and have expressed all of my concerns to her. I'm hopeful we will be able to have further productive conversations and engage in negotiations after the Consensus Revenue Estimating Conference on May 19. It's the right thing to do, and bipartisan collaboration will result in a better budget that addresses the needs of the people we serve."
###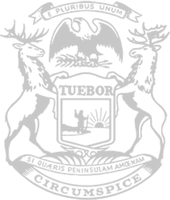 © 2009 - 2023 Michigan House Republicans. All Rights Reserved.
This site is protected by reCAPTCHA and the Google Privacy Policy and Terms of Service apply.