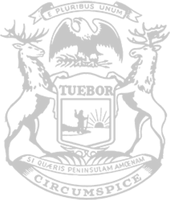 Rep. Lightner, House vote to permit outdoor social drinking zones, cocktails to-go
Bipartisan measures to help local establishments adapt to COVID-19 times
State Rep. Sarah Lightner this week joined her House colleagues in overwhelmingly approving bipartisan legislation giving Michigan bars and restaurants a new source of economic support in a time when they need it most.

Lightner, of Springport, cosponsored the measures that would allow local municipalities to establish designated drinking areas where people can purchase and enjoy on-the-go alcoholic beverages. In areas where the "social districts" are in place, people of legal drinking age can walk around in public drinking alcoholic beverages as long as they remain within the boundaries of the district. Under the bills, Michigan bars and restaurants would also be given the ability to sell cocktails to-go or for delivery, similar to beer growlers.

Lightner said social districts, if permitted, would give bars and restaurants another tool to help make up for the financial losses suffered during the ongoing COVID-19 health crisis, and also balance the need for customers to practice social distancing.

"Many constituents and local establishments in our community have reached out to me about this issue in the last year," Lightner said. "I'm glad we were able to work in a bipartisan manner to move this sound policy forward, helping our businesses and building our downtowns."

Under the legislation, local governments would be given the sole authority to permit and revoke social districts. Beverages sold to-go or for home delivery would be required to be in qualified containers that are consistent with the rules for filling beer growlers. Lightner said the city of Toledo already has a social district Michigan residents are crossing the state border to access.

"We cannot continue to allow Ohio to steal business form Michigan-based establishments," Lightner said. "This is just another step forward to keep Michigan a great place to live, work, and play."

House Bills 5781 & 5811 now move to the Senate for further consideration.
###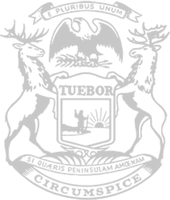 © 2009 - 2020 Michigan House Republicans. All Rights Reserved.
This site is protected by reCAPTCHA and the Google Privacy Policy and Terms of Service apply.