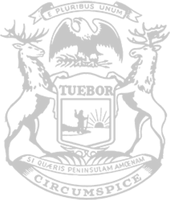 Rep. Lightner highlights key recommendations from juvenile justice reform task force
State Rep. Sarah Lightner and other members of the Michigan Task Force on Juvenile Justice Reform today released their recommendations to provide better outcomes for young people in the criminal justice system and improve public safety.
Lightner, of Springport, said the state has made several improvements to the criminal justice system in recent years, but Michigan still detains youth at one of the highest rates in the nation. Over the last year, the task force has met with hundreds of stakeholders, including youth and families directly impacted by the system, to find solutions that make the system more effective and produce better results for Michigan children.
"The recommendations from the task force today are not just feel-good measures – they are backed by data and research on the most effective ways to keep our communities safer, improve the lives of youth and families, and make sure taxpayer dollars are used efficiently for proven programs and practices," Lightner said.
Key recommendations identified by the task force include:
Improving data collection efforts. The task force calls upon the State Court Administrative Office to develop standardized procedures for the collection and sharing of data by local courts that can be used to inform decision making and drive system improvement efforts. An annual report with the data it collects should be made available to the public.
Establishing a juvenile public defense system. The task force recommends expanding the Michigan Indigent Defense Commission to develop new standards with specific considerations for the representation of youth in the juvenile justice system, including requirements for specialized training for juvenile defenders on trauma, youth development, and cultural considerations, scope of representation and role of counsel, and other key standards. It also recommends expanding the state Appellate Defender Office to include appellate services for juveniles.
Establish a new Juvenile Services Division within the State Court Administrative Office to coordinate statewide court policies, funding, data collection and reporting, including monitoring Child Care Fund performance measures such as the use of structured decision-making tools, overrides, and equity.
"Creating a juvenile public defense system is a goal I have personally been committed to championing for a long time," Lightner said. "I'm pleased that the task force recognized the need for Michigan to catch up to other states and improve both access to and the quality of counsel for our most vulnerable young people.
"It's also critical that we improve our data collection efforts statewide so we know how the system is performing and can hold ourselves accountable. I'm looking forward to working with our partners throughout the system to ensure we have performance measures in place for local courts and state agencies and that we are using data to guide and improve system practices and funding decisions moving forward."
This week, Lightner will introduce legislation to expand the Michigan Indigent Defense Commission to include development, oversight, and compliance with youth defense standards in local county defense systems (House Bill 6345) and expand the State Appellate Defender Office to include appellate services for juveniles, which will include post-dispositional services (House Bill 6344).
"The only path to safer kids and a safer Michigan is through partnerships and cooperation to turn recommendations into reality," said Michigan Supreme Court Justice Elizabeth Clement, who served on the task force with Lightner and worked with her in the past on juvenile justice reform legislation. "Rep. Lightner is truly committed to making a difference, and I am excited to continue working with her to implement the recommendations that improve the administration of the legal system so Michigan can become a national leader in juvenile justice."
Lightner has made juvenile justice reform a priority for more than a decade. A former paralegal who worked on criminal and family court issues, Lightner served on the Judiciary Committee as a Jackson County Commissioner and was appointed by Gov. Rick Snyder to the Criminal Justice Policy Commission in 2015. While Lightner was on the CJPC, she helped compile statewide data for the recommendations for the Raise the Age legislation.
###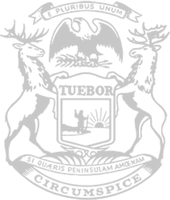 © 2009 - 2023 Michigan House Republicans. All Rights Reserved.
This site is protected by reCAPTCHA and the Google Privacy Policy and Terms of Service apply.