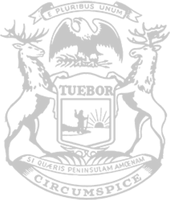 Rep. Lightner: Governor's new 'stay home' order a step in the wrong direction
Common-sense adjustments needed without compromising public health
State Rep. Sarah Lightner today said the Governor's extended and expanded 'stay home' executive order is too restrictive, putting more limitations on Michigan job providers and infringing on residents' constitutional rights.

"I don't envy the position the Governor is in at all, and with that in mind I do extend a certain amount of grace to her," said Lightner, of Springport. "However, the Legislature is ready and willing to help her navigate this tough situation – she doesn't have to be doing this alone. I heard her say on national television that we need to take a more unified approach to combatting COVID-19. Well, it's time to step up to the plate, Governor."

Gov. Whitmer extended her 'stay home' order through the month of April, and also placed more limitations on job providers. She ordered that stores no longer sell what she considers non-essential items and block off those areas so customers cannot access them. The Governor also is declining to adjust Michigan's guidelines to those issued by the federal government's Cybersecurity and Infrastructure Security Agency that would allow more Michiganders to safely return to work while following social distancing guidelines.

"My top priority right now is to protect public health, and I agree we must continue social distancing and similar measures to promote that goal," Lightner said. "But in this latest order, the Governor is refusing to take common-sense steps that would allow some Michiganders to safely return to work and provide for their families without compromising public health."

The state is already feeling the effects of these closures with falling sales and income tax revenues. This will lower revenues headed to the school aid fund and the general fund.

"We already know that we are going to have to make some tough choices in the budget going forward, and that's completely understandable," said Lightner. "But as a member of the Appropriations committee, I want to see real effort to help mitigate these budget shortfalls, not encourage them. If we don't start to act now, we're going to leave the COVID-19 crisis and enter right into a fiscal crisis here in Michigan."

In addition, the Legislature has appealed to the Governor several times to issue new clarifications on these orders to allow those businesses who can safely work to do so, like landscaping companies and greenhouses.

"While the Governor is unilaterally deeming certain people and products as essential, I contend that every job is essential to the families that rely on those wages to put food on their tables. In the meantime, these residents are having to work twice as hard just to get their phone calls answered by the unemployment office," said Lightner.

The Unemployment Insurance Agency has seen a large uptick in claims since the beginning of the COVID-19 outbreak, due to many businesses and jobs being shuttered. As a result, the system has experienced frequent delays, hang-ups, and general distress from the high volume of claims.

"This is no doubt a challenging time for everybody," Lightner stated. "But that doesn't mean that those who have been laid off should be told time and again by the Governor 'we'll get to you eventually,' all while phoning in more potential layoffs with no plan to transition people back to work safely."
###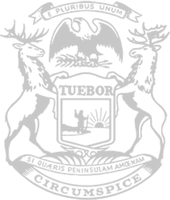 © 2009 - 2020 Michigan House Republicans. All Rights Reserved.
This site is protected by reCAPTCHA and the Google Privacy Policy and Terms of Service apply.