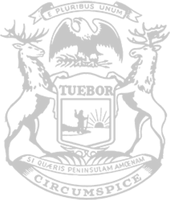 Rep. Lightner: Governor's actions will speak louder than words when it comes to state's COVID recovery
Reopening economy, approving House pandemic relief plan will offer hope
State Rep. Sarah Lightner today said she was pleased to hear the governor address the concerning state of Michigan's economy during the 2021 State of the State address, and she looks forward to hearing more specific details about how the governor is going to deal with the unintended consequences of her unilateral decision making.
Lightner, of Springport, said the governor and the Legislature share responsibility for Michigan's success, and that means the two branches of government must work together to safely reopen the economy and help the state bounce back from COVID-19.
"Our focus right now has to be on delivering help to struggling job providers – and the families in our communities who depend on them," Lightner said. "People have been absolutely crushed by the governor's COVID restrictions. They are tired of handouts; they want to go back to work and earn a living for themselves and their loved ones. Families are struggling to stay above water. Main Street businesses are in danger of closing their doors forever. Our kids and grandkids are hurting academically and emotionally. We must improve our COVID response and give them hope for a better tomorrow."
Lightner said she is hopeful the governor will come to the table and support a comprehensive recovery plan introduced in the House this week to make the best use of federal pandemic relief funding.
The plan initially provides about $3.5 billion in federal and state funds to help struggling job providers and families, get kids back in school and allow them to participate in sports, and bring accountability to the governor's floundering vaccine distribution program.
Highlights include:
Helping struggling job providers and families: Restaurants and other businesses crippled by the governor's economic shutdown orders would be supported by a $415 million grant program, $38.5 million to reimburse liquor license and health department fees, and investments to support the unemployment benefits trust fund while providing relief for afflicted job providers who pay into the system. Families forced to the brink will benefit from federal Supplemental Nutrition Assistance Program support. Other assistance includes funding for meals for seniors, child care and development, mental health, and substance abuse prevention and treatment. The plan also includes rent and utility relief to ease pressure on family budgets, and property tax relief for job providers.
Getting kids back in school: Grant funding will help local school districts provide in-person K-8 summer school and before-and-after school programs – enabling kids to catch up on lost learning. The program is supported by stipends to help families cover costs, and financial incentives for participating teachers and staff.  Additional assistance of up to $250 per student will help districts committing to reopen in-person instruction by Feb. 15. Federal Title I support also will be distributed, and more money will support benchmark assessments to figure out where kids stand academically after this tumultuous past year. The $2.1 billion education plan is contingent upon granting decision making authority to local health departments, not the governor's administration, allowing local communities to make policy based on local health metrics.
Distributing COVID vaccine more effectively and efficiently: Additional resources would be allocated periodically as needed – rather than all at once – to allow more legislative review of the process and ensure funds aren't squandered. The Legislature approved more than $50 million for vaccine distribution in December. This new plan goes beyond that with an additional initial investment of $22 million for vaccine distribution, and $144 million for COVID testing. Other resources will be held in reserve for when they are needed.
Brian Calley, president of the Small Business Association of Michigan, called the House proposal the best COVID relief plan he has seen for helping critical small businesses weather the pandemic.
"This pandemic has brought many small businesses to the brink, but this plan delivers direct relief into the hands of those who need it the most," Calley said. "While there is no substitute for lessening restrictions on businesses, this effective relief plan will help Michigan weather this crisis."
Lightner, a member of the House budget subcommittee focused on infrastructure, said she is hopeful the governor is genuine about her desire to partner with the Legislature.
"I welcome and look forward to the governor finally coming to the table to work with us and fix the road ahead," Lightner said.
###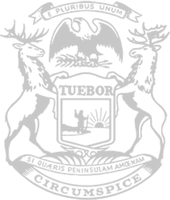 © 2009 - 2022 Michigan House Republicans. All Rights Reserved.
This site is protected by reCAPTCHA and the Google Privacy Policy and Terms of Service apply.