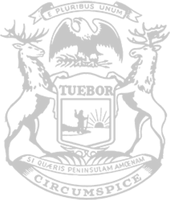 Rep. Lightner drives effort to fix problems plaguing state's unemployment agency
Solution approved by House with overwhelming bipartisan support
State Rep. Sarah Lightner today led the Michigan House in approving her plan to fix problems that have plagued the state's Unemployment Insurance Agency.
During the pandemic, procedural issues and mistakes made by the agency forced hundreds of thousands of people to wait far too long for the unemployment insurance checks they were owed, when they were put out of work due to no fault of their own.
"I want to make sure local families are never again put in a position where they're left waiting for months, worried about whether their unemployment check will come through so they can put food on the table," Lightner said. "My plan will improve service and establish a clear expectation that anyone who makes an unemployment claim hears back about their eligibility within a reasonable timeframe."
There currently is no clear-cut timeframe or deadline to review a jobless claim. Lightner's measure, House Bill 5553, requires the unemployment agency to review and determine someone's eligibility within 15 business days of a claim being submitted.
Other parts of the plan include:
Accountability for the people: To address continued customer service concerns, the plan creates a new independent unemployment insurance advocate to serve as a point-of-contact for families who need help getting the jobless benefits they deserve. UIA would be required to submit a report to the citizens' advocate outlining the number of cases that have been appealed by the agency and sent to the internal Board of Appeals Commission, as well as the length of time cases have sat before the commission before a final resolution is reached.
New provisions to protect workers: Limiting the time during which the Unemployment Insurance Agency can claw back funds paid in error will give jobless claimants and job providers more certainty moving forward.
More communication within state government: The proposal requires UIA to provide accurate and timely data regarding the status of the agency's trust fund that is used to pay out benefits. The fund was heavily depleted as millions sought benefits over the last 18 months – causing concerns that money would not be available for benefits and that businesses, which are charged with paying into the fund, would see a contribution increase. The reporting would improve communication between a vital administrative arm and representatives of the people.
House Bills 5549-54 now advance to the Senate for further consideration.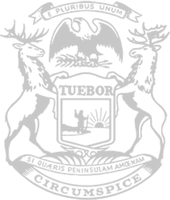 © 2009 - 2022 Michigan House Republicans. All Rights Reserved.
This site is protected by reCAPTCHA and the Google Privacy Policy and Terms of Service apply.