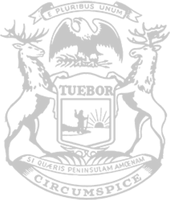 Rep. Lightner: Coming together to improve Michigan's COVID-19 response highlights legislative accomplishments
By Rep. Sarah Lightner of Springport
When the clock struck 3 a.m. last Wednesday, I was at hard at work in the state Capitol. And while it was late, I finally felt a wave of optimism about the direction Michigan is headed as my colleagues and I collaborated to guide the state through the remainder of the COVID-19 pandemic.
For months, I have been saying we need to work together – Republicans and Democrats, Legislature and governor. When the Michigan Supreme Court struck down the governor's COVID-19 executive orders as unconstitutional, the need for cooperation became apparent to everyone – and immediate. So as our Oct. 13 legislative session spilled into Oct. 14, we all came together – helping those forced out of work by COVID-19, protecting our loved ones isolated in nursing homes, and improving our state's COVID-19 response plan in several ways.
Just to mention the highlights – once Gov. Whitmer signs this plan into law, Michigan's unemployed will be eligible for the maximum number of weeks allowed by the federal government if their job loss is related to COVID-19. They'll be in a better position to feed and care for their families during these turbulent times. The legislation also protects those who have to quarantine because of the virus or take care of someone who has it.
Michigan finally will do more to protect some of its most vulnerable citizens – seniors living in nursing homes. And do not underestimate the mental anguish many of these seniors have endured the past seven months, cut off and isolated from, friends and family because of the pandemic. The measures approved by the Legislature will allow inside visitation in a safe environment for loved ones who, in some cases, haven't seen each other in person for half a year.
I personally sponsored measures that would allow important business and personal transactions – including wills, deeds and other forms – to continue safely and electronically when appropriate during the pandemic. These measures also ensured that anything signed electronically since the pandemic began would NOT be rendered null and void by the Supreme Court ruling.
Coming together to fight COVID-19 was a proud moment, and an opportunity to think about other legislative accomplishments achieved in the past two years when Michigan's leaders come together for the common good:
Protecting funding for schools and public services: Considering how COVID-19 has devastated our economy, Michigan's state budget has held up well – a key part of my job as a member of the House Appropriations Committee. Our budget for the new fiscal year actually increases overall support for schools, and protects funding for local communities and services most important to Michigan families.
Auto insurance: After previous Legislatures had failed for decades to provide meaningful car insurance reforms, my colleagues and I got the job done in 2019 – with changes that began to take effect this summer. The Michigan Catastrophic Claims Association lowered the fees it assesses on each vehicle, and many drivers are seeing lower rates as they renew their policies.
Government transparency: My initiative to require increased accountability in government contracts was signed into law by Gov. Whitmer earlier this month. House Bill 4831 – now Public Act 173 of 2020 – will require any state department with procurement authority to receive sign-off from the Department of Technology, Management and Budget before exercising any contract options. This will help ensure taxpayers get the biggest bang for their buck and prevent departments from unilaterally spending tax dollars on unnecessary programs.
Criminal justice reform: This term, the Legislature approved and the Governor signed 'Raise the Age' measures, which ended the practice of automatically trying all 17-year-olds as adults in court. We also made sweeping changes to civil asset forfeiture laws, ensuring that law enforcement agencies cannot keep personal property from citizens who have not been charged with any crime. This month, the governor signed new laws that will expand the criteria for expungements related to traffic offenses and minor crimes. The bills that I supported in this package will give thousands of Michigan residents a 'clean slate' and a better opportunity to find jobs to support themselves and their families. As for what's next – I have been working diligently with members of the Michigan Supreme Court on reforms to our juvenile justice system, a host of stakeholders on changes to how we fund trial courts, and on measures to ensure that we remove bias from pre-trial risk assessments. These proposals have widespread support, and I look forward to continuing to work with interested parties and moving final products through the legislative process and across the finish line.
Honoring our heroes: A portion of Interstate 94 is now known as the Trooper Manuel H. Fields Memorial Highway. The Michigan State Police trooper died in 1994 when he was hit by a vehicle while conducting a traffic stop in Jackson County on the interstate. Another portion of I-94 in Jackson County is now named in honor of Deputy Keeper George Haight, who was poisoned by an inmate at the Michigan State Prison during an escape attempt in 1893. Haight, a Civil War veteran, was the first Michigan Department of Corrections employee killed in the line of duty. I was honored to sponsor these new laws to remind us all how law enforcement puts their lives on the line for us every day – and they've been doing it for centuries.
It all goes to show – when we all work together – the quality of life will improve in our communities and across Michigan in countless ways. I'm honored to play a role in this process while serving as your representative in the Michigan House.
(Rep. Sarah Lightner represents the 65th District in the Michigan House.)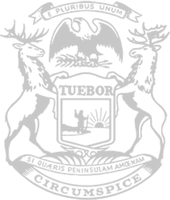 © 2009 - 2020 Michigan House Republicans. All Rights Reserved.
This site is protected by reCAPTCHA and the Google Privacy Policy and Terms of Service apply.