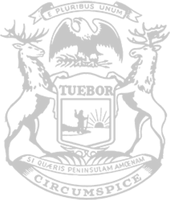 Rep. Lightner blasts governor's baseless decision to extend restaurant ban
Latest order leaves restaurants severely restricted for more than 70 days
State Rep. Sarah Lightner today blasted Gov. Gretchen Whitmer for her decision to extend a statewide ban on in-person dining that has put nearly 500,000 Michigan restaurant workers in jeopardy of losing their jobs.
"The governor is jeopardizing people's livelihoods even further by continuing to make baseless, arbitrary decisions with no real science to back them up," said Lightner, of Springport. "How many more families have to lose the small business they depend on before this shutdown ends? How many more servers, cooks and dishwashers is she going to put out of work? This has gone on for far too long."
Whitmer's order initially went into effect Nov. 18. While the governor has repeatedly promised to revise the emergency health order should COVID cases decline, she has not. The Detroit News reported in mid-December – when the governor extended her order for the first time – that statewide COVID cases were declining. As of this week, cases have plateaued.
With the new orders in place, Michigan restaurants will have been shut down due to the Whitmer administration's order for more than 70 consecutive days.
"Let's not forget the fact that the governor vetoed the Legislature's overwhelmingly bipartisan plan to extend unemployment benefits – yet she continues to keep people unemployed," Lightner said. "It's just cruel."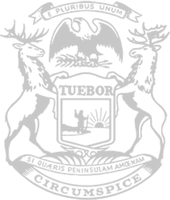 © 2009 - 2021 Michigan House Republicans. All Rights Reserved.
This site is protected by reCAPTCHA and the Google Privacy Policy and Terms of Service apply.