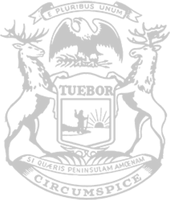 Rep. Lightner awarded fellowship to attend Midwestern leadership institute
State Rep. Sarah Lightner is among 39 select lawmakers chosen to participate in a training program that annually identifies and assists promising state leaders in the Midwest. 
Lightner, of Springport, will meet with fellow legislators from Michigan and 10 other Midwestern states and four Canadian provinces Oct. 1-5 in Minneapolis for the Council of State Governments' 26th annual Bowhay Institute for Legislative Leadership Development (BILLD). 
"I'm looking forward to networking with other leaders from our region and build relationships that will help move our state forward," Lightner said. "This is a great opportunity to swap ideas, learn what solutions other states and regions have found to address problems, and sharpen my skills so I can serve our community more effectively."
BILLD was founded in 1995 to help new legislators meet the demands of increased policy responsibility being shifted to the states and, in many states, term limits and high legislative turnover.  These two emerging forces highlight the shortage of training available for legislators — a void that BILLD aims to fill. 
"The Bowhay Institute is one of the premier leadership training programs in the nation," says Iowa Sen. Amy Sinclair, who serves as co-chair of the institute's steering committee. "The legislatures in the region have benefited greatly from the skills their members have gained through this unique educational experience. Many of the graduates now hold key leadership positions in their state."
Since 1995, 876 lawmakers have graduated from the Bowhay Institute. State legislators from Illinois, Indiana, Iowa, Kansas, Michigan, Minnesota, Nebraska, North Dakota, Ohio, South Dakota and Wisconsin are chosen to participate through a competitive, nonpartisan selection process.  Members of the Alberta, Manitoba, Ontario and Saskatchewan legislative assemblies are selected by their caucuses to take part in the program.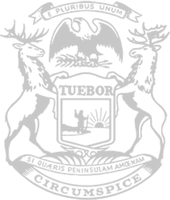 © 2009 - 2022 Michigan House Republicans. All Rights Reserved.
This site is protected by reCAPTCHA and the Google Privacy Policy and Terms of Service apply.