Rep. Leutheuser supports additional measures to ensure election integrity
RELEASE
|
December 10, 2020
State Rep. Eric Leutheuser, of Hillsdale, today announced his support for a Michigan House Republican effort which will provide people with answers as they voice concerns and questions over the most recent election.
A group of House legislators are calling for a forensic audit of the election and have sought subpoena power for the chamber's Oversight Committee in order to get testimony from additional individuals on Michigan's election system.
On Wednesday morning, House Speaker Lee Chatfield said the Michigan House will vote next week to authorize subpoena power to the House Oversight Committee.
"These measures will lead to needed transparency so people can have an election process in Michigan that they trust," Leutheuser said. "This is a fundamental pillar of our democracy, and these are necessary steps to ensure that our state's elections run smoothly in the future and that people have faith in the results."
The letter also demands there be an immediate halt on the destruction of any election materials, including electronic materials, to preserve key information as reported irregularities are investigated.
Leaders from the House and Senate Oversight Committees previously issued a subpoena to the Michigan Bureau of Elections, wishing to review documents and communications involving the state's elections system in order to provide clarity. The leaders from the two committees also recently issued letters to BOE Director Jonathan Brater and Detroit City Clerk Janice Winfrey seeking assurances that key information was being preserved.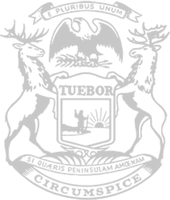 © 2009 - 2023 Michigan House Republicans. All Rights Reserved.
This site is protected by reCAPTCHA and the Google Privacy Policy and Terms of Service apply.