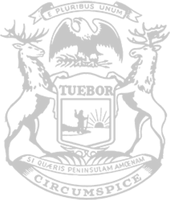 Rep. Leutheuser: Neighboring states show how more Michiganders could safely return to work
COVID-19 has claimed lives in Branch and Hillsdale counties. Everyone in southcentral Michigan, and our entire state, must continue to do their part to limit the spread of this deadly virus. And for many weeks now, promoting how to keep people healthy has been my primary focus as your state representative in the Michigan House. I also have a responsibility to find practical, common-sense ways to ease the devastating economic consequences of this virus.
Hundreds of thousands of Michiganders have lost their jobs due to the governor's 'stay home' orders. Not all of them should be out of work – facing the financial pressures and fear of the future that comes with unemployment. All we need do is look at neighboring states – including Ohio and Indiana – to know there are opportunities for many Michiganders to safely return to work and support their families during this challenging time.
Those two states, along with many others, have chosen to follow the federal government's March 28 "CISA" guidelines to determine which businesses and activities are deemed "essential" and which can be put on hold. We should have done the same. Instead, Gov. Whitmer went the other way last Thursday, keeping the old guidelines and issuing additional restrictions that seem so illogical and arbitrary that – in the words of one writer to my office – "people don't know if it's real or a joke anymore."
How could you? Mowing your own lawn – allowed. Hiring someone to mow your yard – not allowed. You must stay home, but you can't do some simple things to take care of it. Obviously, you can buy a gallon of paint as safely as a gallon of milk. But in Michigan, you can't trust common sense anymore. Stores have been required to block off access to paint, carpet and many other materials.
Meanwhile, under revised CISA guidelines, any Indiana business can be open for online or call-in ordering with delivery or curbside pickup — as long as it complies with social distancing guidelines and takes other steps to protect their employees and the public.
So, a short drive away you can buy trees, shrubs, and flats of plants. But in Michigan, most garden centers have caution tape across their inventory. It's a joke, alright: in Michigan you can buy marijuana, but not supplies for a flower garden – weed, but not seeds.
Restrictions on home construction and other building projects are also stricter in Michigan than in our neighboring states to the south. Want to go through a car wash? They're closed here. They're open there. It goes on and on.
What does this mean in terms of workers forced from their jobs? Michigan had the second-highest number of initial unemployment claims in the nation between March 15 and April 4, according to a Bridge Magazine analysis of U.S. Department of Labor data. A staggering 817,185 Michiganders filed claims – or 16.5 percent of the workforce – and the numbers have only grown since. Why wouldn't they? We've told more and more people they can't work. Many small businesses that survived recessions in the past will close for good.
Compare the numbers in Ohio. It has more people than Michigan – but fewer people there have lost jobs during the COVID-19 pandemic. Ohio faced 694,779 initial unemployment claims between March 15 and April 4, representing about 11.9 percent of the workforce. Ohio, like Indiana, has a fraction of our state's cases, so perhaps that's why they didn't implement our draconian measures. But note also, a month or better into these measures, we can see their policies have not caused an eruption of new cases in those states.
The governor should join the other states that have adopted the revised CISA standards, and then focus on which additional jobs can be done safely and without putting employees, customers or others at risk. That just makes sense.
It has become a given that the sudden quasi-quarantine of everyone – healthy and exposed alike – was necessary to fight a new illness that was spreading across the world. But it was never a permanent solution. Nobody imagines a nationwide lockdown until all 300 million Americans are tested for COVID-19 – it simply is not practical.
So what will guide Michigan's exit strategy? Politics or data? If it's the latter, I suggest we cast a glance toward our neighbors. There in plain sight is at least a first step back to reclaiming our way of life. Because more jobs mean more hope for more of Michigan.
(Rep. Eric Leutheuser represents Branch and Hillsdale counties in the Michigan House.)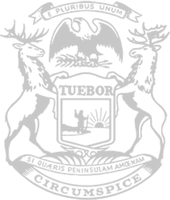 © 2009 - 2020 Michigan House Republicans. All Rights Reserved.
This site is protected by reCAPTCHA and the Google Privacy Policy and Terms of Service apply.