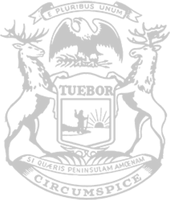 Rep. LaFave's government transparency bill passes house unanimously, introduces another
The Michigan House today unanimously approved a plan by Rep. Beau LaFave, of Iron Mountain, to subject Gov. Gretchen Whitmer, future governors, and the Legislature to Freedom of Information Act (FOIA) requests.
LaFave also introduced House Bill 4566 today, which would prevent the governor from entering into additional non-disclosure agreements with state officers.
"There is no excuse for Michigan's continued poor transparency rating, although in light of our governor's recent hush money payments, it's not exactly surprising," said Rep. LaFave. "These secretive payouts were allowed to take place due to the governor's continued reliance on FOIA exemptions. This corruption is part of the reason why I introduced a new bill today that would prevent the governor from continuously abusing her powers through egregious non-disclosure agreements, like the ones signed by former state health director Robert Gordon, former Unemployment Insurance Agency director Steve Gray, and Michigan Development Corporation president and CEO Jeff Mason, who were collectively paid more than $360,000 for their silence."
LaFave's measure, HB 4391, is part of a bipartisan plan that would make the Legislature and governor's office subject to freedom of information and open records laws. The comprehensive plan would end Michigan's status as one of only two states that still exempts the governor from transparency measures.
"The transparency package passes on a bipartisan basis in the House every time it is introduced, but stalls afterward," Rep. LaFave said. "Given Whitmer's unwillingness to voluntarily reveal the details of the hush money deals, I don't expect her to like these bills, but it is what the public deserves and demands."
HBs 4383-92 now proceed to the Senate for a vote. HB 4566 will be read in and assigned Tuesday.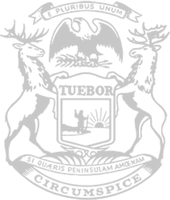 © 2009 - 2021 Michigan House Republicans. All Rights Reserved.
This site is protected by reCAPTCHA and the Google Privacy Policy and Terms of Service apply.