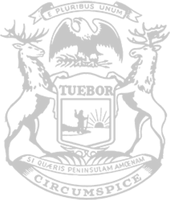 Rep. LaFave: Whitmer vetoes plan to help disabled hunters
State Rep. Beau LaFave, of Iron Mountain, today said he is frustrated that Gov. Gretchen Whitmer vetoed his bill to help hunters with physical disabilities.
LaFave's measure, House Bill 4332, would have allowed the use of air-powered bows for firearm season. Hunters with specific disabilities would have been allowed to apply for a permit from the Department of Natural Resources to use air-powered bows during bow season. The plan received overwhelming bipartisan support in both the House and Senate.
Crossbows and traditional bows require two hands, LaFave said. If you do not have two perfectly-working hands, you are discriminated against in Michigan and are relegated to hunting one-fifth the length of time of two-handed hunters can legally hunt.
LaFave explained that air bows use compressed air to launch arrows and can be used with one hand if needed, helping those who are unable to hold, aim and shoot a traditional bow or crossbow.
"To my constituent who called me four years ago, has multiple sclerosis and arthritis, and just wanted to hunt with her family during bow season, I'm very sorry Whitmer vetoed your bill," LaFave said. "The governor has never cared about people with disabilities, and she proved it once again by vetoing a common-sense bill that would have helped the disabled community. 
"The governor had an opportunity to sign or simply ignore a measure that would have eliminated a barrier that prevents many people with physical disabilities from hunting. Either way, it would have become law. Instead, she chose to use her infamous red pen to keep the disabled community from enjoying one of our state's greatest pastimes."
LaFave, a lifelong hunter and fisherman, was born without a portion of one leg and only has full use of one arm. He said this legislation would not only have been beneficial for people with a birth defect such as himself, or for wounded warriors, but for all Michigan hunters who would have been allowed to use air bows during firearm season if Whitmer hadn't vetoed the bill.
"We're losing hunters in Michigan left and right," LaFave said. "My plan would have allowed more people to hunt and many to hunt at an older age. They could help us manage our deer population. It's atrocious the governor decided vetoing my bill was more important than helping people with disabilities and managing the wildlife populations."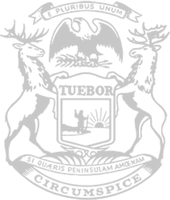 © 2009 - 2021 Michigan House Republicans. All Rights Reserved.
This site is protected by reCAPTCHA and the Google Privacy Policy and Terms of Service apply.