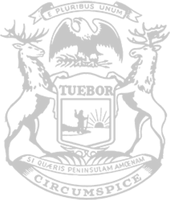 Rep. LaFave urges expansion of evaluative measures for determining COVID-19 immunity, gauging out-of-state vaccinations
Rep. Beau LaFave today criticized Gov. Whitmer's benchmarks for reopening the state of Michigan in the wake of COVID-19.  LaFave commented that the newly announced measures do not account for those with natural immunity or those who have traveled outside of the state or country for vaccinations.
"How can we have a robust reopening plan without accounting for Michiganders who have recovered, and gained immunity, from COVID-19," asked Rep. LaFave. "I find it absurd that the governor refuses to include people who have been naturally immunized from this virus in her reopening benchmarks. It is redundant and unnecessary for people with natural antibodies to be vaccinated only so they can be counted toward immunization totals, which is currently the only metric being counted."
Children's Hospital of Philadelphia (CHOP) has reported that natural infection almost always causes better immunity than vaccines, in part because immunity from disease often follows a single natural infection while immunity from vaccines usually occurs after several doses. The National Institute of Health (NIH) also notes that the immune systems of more than 95% of people who recovered from COVID-19 had durable memories of the virus.
"I also find it problematic that the governor has not found a way to include all individuals vaccinated in other states and countries in her recently-set benchmarks," said Rep. LaFave. "Allowing other states or countries to report vaccinations back to Michigan authorities would be beneficial, as an updated system would easily count Florida snowbirds, like her own father, and those vaccinated in other countries, like Supreme Court Justice Richard Bernstein, toward the totals. If the goal is to base reopening on vaccination totals, let's count every person who has received the vaccine, regardless of where they got it."
Currently, only Michigan health-care providers can add to the vaccine registry.
It has been reported that Governor Whitmer's father spends the winter months in Florida, where she recently visited him. Michigan Supreme Court Justice Richard Bernstein received his COVID-19 vaccination in Dubai during a prolonged and controversial visit to the Middle East.
The reopening plan announced last week will use four vaccination-based milestones, relying on data for residents 16 years or older who have received their first dose.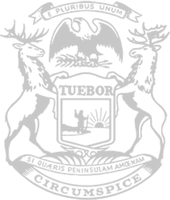 © 2009 - 2021 Michigan House Republicans. All Rights Reserved.
This site is protected by reCAPTCHA and the Google Privacy Policy and Terms of Service apply.