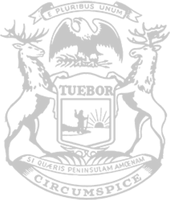 Rep. LaFave: SOS's ban of open carry at polls is 'appalling' overreach
State Rep. Beau LaFave today issued the following statement after Secretary of State Jocelyn Benson issued guidelines banning people from openly carry firearms at polling locations on Election Day:
"It doesn't surprise me one bit that the Secretary of State is playing these cheap political games. The idea that she must prevent people from exercising their Second Amendment rights for our elections to be safe and secure is absolutely false. Secretary Benson is fearmongering to suppress voters, and it's appalling.
"While some polling locations like churches and schools are already 'pistol-free' zones under state statute, with limited exceptions, any unilateral action by the executive branch, Secretary of State or Attorney General banning firearms in other polling places is unlawful, unenforceable and a violation of citizens' voting rights and their right to self-defense.
"The right to vote and the right to keep and bear arms are not mutually exclusive. No voter should be forced to choose between these fundamental principles. There's no way her ban passes constitutional muster. I have no doubt a lawsuit will be forthcoming. Just like the governor's orders were deemed unconstitutional last week, the Secretary of State will soon lose her day in court."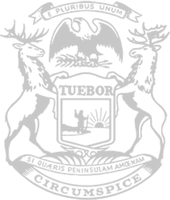 © 2009 - 2021 Michigan House Republicans. All Rights Reserved.
This site is protected by reCAPTCHA and the Google Privacy Policy and Terms of Service apply.