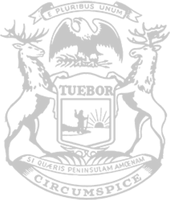 Rep. LaFave slams Michigan Board of Canvassers for refusing to certify petition after signatures deemed valid by state officials
Rep. Beau LaFave today criticized the two Democrat members of the Michigan Board of Canvassers for refusing to certify a petition that was deemed legal and valid by the Secretary of State earlier this week.
Unlock Michigan, a group taking measures to reign in government pandemic-related overreach, submitted approximately 536,700 valid signatures in October for a petition to repeal a 1945 law Governor Whitmer used to issue some of the country's most restrictive executive orders last year. The required number of signatures is approximately 340,000.
"The Michigan Board of Canvassers has taken it upon themselves to unethically play partisan politics by refusing to certify a petition that has been both validated by the Secretary of State and recommended for certification by the Bureau of Elections," said Rep. LaFave. "Democrats on the board refuse to do so simply because they don't like the petition. The irony of a legally valid petition aimed at curbing government overreach being halted by bureaucrats should be lost on no one."
The Michigan Supreme Court ruled that Governor Whitmer did not have the power to issue executive orders indefinitely, because the 1945 law is unconstitutional. This petition would repeal that unconstitutional law.
"This sets a dangerous precedent and disenfranchises more than half a million voters in Michigan," said Rep. LaFave. "Democrat board members who show more partisan bias than Democrat Secretary Benson and Democrat Attorney General Nessel are truly doing public service wrong. Democrats have slandered Senate Republicans by falsely accusing them of voter suppression and disenfranchisement by attempting to update antiquated election laws. The actions taken today by Democrat officials prove beyond a shadow of a doubt that if a major political party is interested in voter suppression or disenfranchisement, it is not the Republicans. Psychologists call this behavior projection, and it has been a crutch of the left for centuries. The hypocrisy of the Michigan Democrat Party, and those who do their bidding, knows no bounds."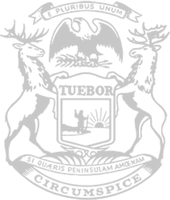 © 2009 - 2021 Michigan House Republicans. All Rights Reserved.
This site is protected by reCAPTCHA and the Google Privacy Policy and Terms of Service apply.