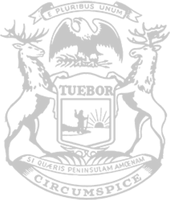 Rep. LaFave not angry, just disappointed about Whitmer's lying and hypocrisy in regard to Florida trip
Rep. Beau LaFave today expressed his disappointment in the governor for her March visit to Florida, when Michigan had some of the highest numbers of COVID-19 cases in the nation. It was revealed Wednesday that the governor lied about the length of her visit. She was not vaccinated prior to traveling.
"Michiganders have been living under the rule of Whitmer's authoritarian thumb for more than 400 days, and if ever they had doubts about her honesty and sincerity, lying about her Floridian getaway shows those doubts may be well founded," said Rep. LaFave. "She not only covered up inaccurate information sent out by her handlers, but also traveled unvaccinated out of state while simultaneously pushing unwarranted fear-mongering and strict travel advisories upon us commoners."
The governor visited her father in Florida in mid-March before receiving the first dose of the vaccine on April 6. The governor has frequently called for people to get the vaccine in order to "protect you, your family, and your community." In April, Whitmer appeared on NBC's "Meet the Press," where she spoke about the dangers of traveling from Michigan to Florida.
"I don't begrudge her for visiting her father, I begrudge her for denying thousands of Michiganders that very same opportunity for months – during which she scolded them for wanting to do the very same thing she just did," said Rep. LaFave. "Children waved to their sick parents through nursing home windows during a no-contact ban. Whitmer hopped on a private jet toward normalcy, leaving the hardworking people of Michigan behind. She continues leveraging her power to defy her own public-health recommendations. I am not surprised by the hypocrisy. In fact, I'm not even angry. I'm just disappointed. I know the people of Michigan are too. I hear from them every day. They deserve better."
The governor flew to Florida on a plane borrowed from billionaires, who reportedly have major business dealings with the State of Michigan. The cost for the flight alone is estimated at $40,000.
"People have questions," said Rep. LaFave. "Did her taxpayer-funded security detail go with her? Did this trip cost taxpayers anything? Did she promise anything in exchange for the plane? Who paid for the fuel? Who hired the pilots? Did everyone stay at her dad's house, or did they get hotel rooms? Who paid for that? Why did she keep it a secret? Why can't she just be straight with us?"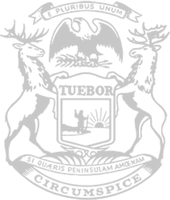 © 2009 - 2021 Michigan House Republicans. All Rights Reserved.
This site is protected by reCAPTCHA and the Google Privacy Policy and Terms of Service apply.