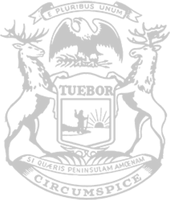 Rep. LaFave: MCCA announcement continues historic savings for drivers
State Rep. Beau LaFave today highlighted monetary refunds across the U.P. and other parts of Michigan after an announcement from the Michigan Catastrophic Claims Association – yet another sign the Legislature's plan to revamp no-fault is an overwhelming success.
The refund comes on the heels of MCCA reporting a $5 billion surplus, after a reported surplus of roughly $2.4 billion last year. When the refunds will be paid out and how much will be given out per vehicle is still to be determined.
New car insurance laws LaFave worked to get signed into law requires an audit of the MCCA every three years. If the audit determines the assets of the MCCA exceed 120 percent of its liabilities and a refund wouldn't threaten its ability to pay PIP reimbursement, one must be issued.
"This was possible through the Legislature's push for no-fault reform for Michigan drivers and their families," said LaFave, of Iron Mountain. "The plan we fought to get to the governor's desk created the savings that has created this surplus, and monitoring the fund to determine when hard-working people could get some money back into their pockets has offered a needed layer of transparency."
The MCCA's per vehicle assessment has also dropped considerably after reforms were signed, from $220 to the current rate of $86.  
"It is good to see Gov. Whitmer in agreement with the Legislature – that this is an effective plan that is working to save drivers on their car insurance," LaFave said. "It's also a testament to patience as this new law was implemented. If we had jumped the gun and tinkered with the law, this refund wouldn't have been possible. I'll always fight for U.P. drivers and their pocketbooks, but it was pivotal to allow this process to play out and evaluate where we stood."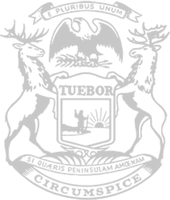 © 2009 - 2022 Michigan House Republicans. All Rights Reserved.
This site is protected by reCAPTCHA and the Google Privacy Policy and Terms of Service apply.