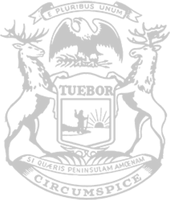 Rep. LaFave issues statement on subpoena to Michigan's Bureau of Elections
 House Oversight Committee member Beau LaFave, of Iron Mountain, today issued the following statement after Saturday's joint hearing of the House and Senate Oversight Committees. The legislative bodies voted to issue a subpoena to Michigan's Bureau of Elections for documents and communications on Michigan's election process to provide needed clarity to concerned residents:
"This is not about one candidate or one election. This action will allow us to examine our election process for the future, so people can have full faith in the system.
"I have no firsthand knowledge of the system not working properly this time, but multiple things have been brought to our attention that I believe need to be looked into. I wouldn't be doing my job as a state legislator by ignoring the many concerns I have heard from people in the three counties I represent, or by choosing to not evaluate laws and processes that we have in our state.
"Absentee ballot applications were sent to individuals by the Secretary of State and clerk who do not live at the addresses the envelopes turned up at. People I've talked to want to know why this happened. I don't know. I'd like to know so we can possibly improve accuracy for mailing going forward. This is the first time Michigan has allowed day-of registrations for elections. How did that go? Many people who I have heard from would like to know and I represent their interests. We had an instance in a county where a substantial amount of votes were mistakenly awarded to the wrong candidate. Other counties used the same software as this county in question. This is something worth looking into. If it turns out everything was on the up and up, that's totally fine.
"Addressing and evaluating issues like these will fine-tune our election process. Every Republican member of this committee wants free, fair and transparent election procedures. That consensus was clear. And that's what this is about."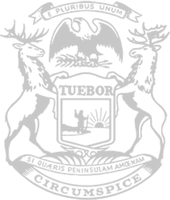 © 2009 - 2021 Michigan House Republicans. All Rights Reserved.
This site is protected by reCAPTCHA and the Google Privacy Policy and Terms of Service apply.