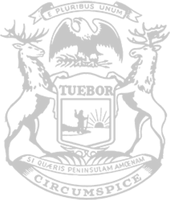 Rep. LaFave introduces bill to hold communist Chinese government financially accountable for spread of COVID-19
State Rep. Beau LaFave today introduced a plan to hold the communist Chinese government financially responsible for knowingly unleashing the COVID-19 pandemic upon the state of Michigan, nation, and world. House Bill 4909 is a reintroduction of a bill authored by LaFave last term. The bill previously obtained bipartisan support.
House Bill 4909 would create the Coronavirus Responsibility Reimbursement Act, directing the Michigan Department of the Treasury to determine the financial impact the pandemic had on the state and sending an invoice to the Chinese government for reimbursement.
"Michiganders continue to suffer at the hands of the communist Chinese government and the infectious disease that emerged from the Province of Wuhan more than fifteen months ago," said Rep. LaFave. "Conservatives were silenced, told their accusations of a lab-escaped virus were nothing more than baseless conspiracy theories, but now even Dr. Fauci has said he is not convinced COVID-19 developed naturally. The Chinese government has withheld critical information about the novel coronavirus and silenced those seeking to sound alarms. We now have evidence to show the virus spread as early as December 2019, but Chinese communists continued to downplay all risks associated with it."
Dr. Anthony Fauci, director of the U.S. National Institute of Allergy and Infectious Diseases and chief medical advisor to the president, joined PolitiFact's Katie Sanders in early May for an event titled 'United Facts of America: A Festival of Fact-Checking.' Sanders asked Fauci if he was still confident COVID-19 developed naturally, to which he replied, "I am not convinced about that, I think we should continue to investigate what went on in China."
"The Chinese communist party notoriously cares more about spreading its propagandist agenda than human life, and Michigan taxpayers have paid the price," said Rep. LaFave. "No amount of money can ever remedy the loss of human life and suffering from COVID-19, but it is one way to hold the Chinese government accountable for a virus they let out of control. My legislation adds up direct and indirect costs incurred due to their corruption and demands they foot the bill."
HB 4909 would calculate the total fiscal impact of the Chinese government's actions in relation to the spread of COVID-19 by adding Michigan's increase in unanticipated expenditures and decrease in anticipated revenue.
"Much of the devastation we are seeing as a direct result of the COVID-19 pandemic could have been avoided," said Rep. LaFave. "At a bare minimum, China should have been honest with us about the severity of this virus and they should have had better safety protocols in place at their lab to ensure it had no way of leaking out. Their gross negligence cost our state, nation and world millions of lives, and they need to be held accountable."
More than 20,000 Michiganders have died from COVID-19 and there are nearly one million confirmed cases in the state.
On February 10, 2020, China reported there were 2,748 new confirmed cases of COVID-19, but it was later revealed the number of newly confirmed cases was more than double that figure. CNN was given access to a 117-page leaked report marked "internal document, please keep confidential" from the Hubei Provincial Center for Disease Control and Prevention. The report revealed local health authorities had listed a total of 5,918 new cases on February 10. The larger figure was not revealed so as to downplay the severity of the outbreak.
Representative LaFave introduced an identical bill in July of 2020. Two months after the bill introduction, Rep. LaFave became ill from the virus but made a full and speedy recovery.
The bill will be referred to the Committee on Military, Veterans and Homeland Security for consideration, of which Rep. LaFave is Chair.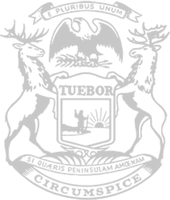 © 2009 - 2023 Michigan House Republicans. All Rights Reserved.
This site is protected by reCAPTCHA and the Google Privacy Policy and Terms of Service apply.