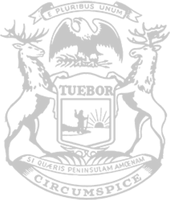 Rep. Kunse: Republicans deliver relief for working families and small businesses through income tax cut
State Rep. Tom Kunse, R-Clare, today issued the following statement celebrating expected tax relief for the people of Michigan after Republicans in the Legislature advanced tax legislation without blocking an automatic income tax cut or raising taxes:
"After trying every trick in the book to eliminate an automatic income tax cut set to take place due to a 2015 Republican-led law, Gov. Whitmer and Lansing Democrats finally changed course. My Republican colleagues and I held firm against vigorous efforts such as hiking taxes, and providing measly one-time 'relief' checks in place of the permanent income tax cut. Michiganders and small businesses will save hundreds of dollars year-over-year. Working families and seniors will see even more relief, at a time when folks statewide have been struggling for too long due to the higher cost of living, and rampant inflation. It's our duty to return some of our massive state surplus back to the hardworking Michiganders who earned it. I'm proud to say my Republican colleagues and I rolled up our sleeves and accomplished that goal."
The rollback stipulates that when government takes in too much money, an automatic income tax cut is triggered. The Senate advanced a version of House Bill 4001 Tuesday night that will allow the permanent, automatic income tax cut to take effect this spring for Michigan residents and small businesses. Other provisions to increase tax savings for retired seniors and boost the earned income tax credit for working families — policies House Republicans proposed at the start of this year — will take effect next year should the governor sign the bill.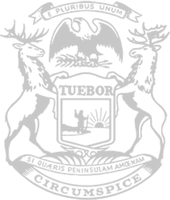 © 2009 - 2023 Michigan House Republicans. All Rights Reserved.
This site is protected by reCAPTCHA and the Google Privacy Policy and Terms of Service apply.