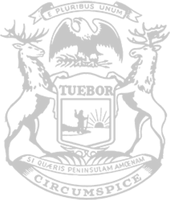 Rep. Kunse: Governor's hypocrisy on full display in State of the State
In response to the governor's annual State of the State, Rep. Tom Kunse (R-Clare) issued the following statement:
           "The governor's hypocrisy knows no bounds. Last Wednesday evening, her speech was filled with claims of freedoms for all while touting policy that would restrict the second amendment, kill lives of our unborn, and damper school choice for Michigan's students.
            "Gov. Whitmer claims she wants to 'protect rights'… well how about we start with our Constitution? The Second Amendment clearly states that U.S. citizens have the right to keep and bear arms. However, the governor and other Democrats are pushing radical anti-gun laws in an attempt to erode these rights. These misguided proposals would severely impact legal, responsible gun-owners.
            "The governor advocated for free and unlimited abortion on demand. She even hinted that she plans to tour other states in an attempt to promote this to their residents, so they jump ship and move here. On one hand, she praises the mass and disastrous death of our next generation, while trying to propel and brand Michigan as the abortion capital of the U.S. On the other hand, however, she mightily advocates against constitutional gun rights because she supposedly cherishes the inherent value of childrens' lives. This duplicity is truly alarming.
            "Gov. Whitmer claims she wants to help schools, and students in Michigan. Yet her disdain to expand access for Michigan students to desired and effective schools is both ineffective and alarming. She called for ways to help Michigan families and children to succeed, yet she backed Proposal 3 this past November to amend the state constitution in order to kill the unborn through partial-birth abortions.
           "I was astonished by the support she received for her goal to provide free Pre-K education to every four-year-old in Michigan. This would result in a highly expensive bill taxpayers would be forced to foot, which those in my district would not be able to afford. With rampant inflation and the ever-increasing costs of essentials such as gas and groceries, how does she expect my constituents who are already struggling to make ends meet to come up with the sums necessary for such a project? Especially when she refuses to consider the Republican-proposed tax relief plan that would deliver immediate, widespread financial assistance? Her utter neglect to the problems so many of us in Michigan are facing, especially here in Northern Michigan, is egregious. I will continue to advocate for immediate tax relief, protect our Constitutional rights along with the unborn, and advocate for school choice every chance I get."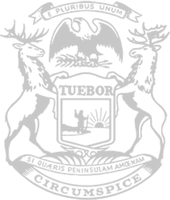 © 2009 - 2023 Michigan House Republicans. All Rights Reserved.
This site is protected by reCAPTCHA and the Google Privacy Policy and Terms of Service apply.