PHOTO INFORMATION: Rep. Borton (R-Gaylord) is sworn in by House Clerk Gary Randall for his second term in the Michigan House of Representatives.
Rep. Ken Borton sworn in for second House term, appointed Republican vice chair of vital House committee
State Rep. Ken Borton announced today that his Lansing office is officially open and ready to serve the residents of Michigan's 105th House District.
Borton is beginning his second term after being re-elected to the House this past November. He represents the new 105th House District following the statewide redistricting process.
"I am honored for the opportunity to continue serving Northern Michigan folks in Lansing," Borton said. "As always, I encourage residents in the district to contact me with any questions, concerns or ideas so I can best represent our unique community."
Rep. Borton has been appointed as the Republican vice chair for the House Appropriations Subcommittee on Agriculture. He will also serve on the Appropriations subcommittees on Licensing and Regulatory Affairs, Insurance and Financial Services, and Transportation.
The 105th House District includes Crawford, Missaukee, Otsego and Roscommon counties, as well as portions of Antrim, Kalkaska, and Oscoda counties.
Rep. Borton's office is located at S-1389 in the Anderson House Office Building. He can be contacted by calling (517) 373-0829, emailing [email protected], or mailing correspondence to S-1389 House Office Building, P.O. Box 30014, Lansing, MI 48909.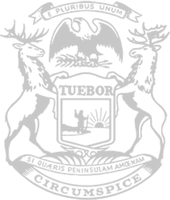 © 2009 - 2023 Michigan House Republicans. All Rights Reserved.
This site is protected by reCAPTCHA and the Google Privacy Policy and Terms of Service apply.