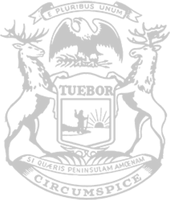 PHOTO INFORMATION: Rep. Borton is joined by his wife, Brenda. Also joining Rep. Borton at this year's State of the State was Joey Roberts, Mayor of the City of McBain.
Rep. Ken Borton issues response to State of the State address
In response to the governor's annual State of the State, Rep. Ken Borton (R-Gaylord) issued the following statement:
            "The governor's speech was perhaps the most optimistic address any of us have heard during her time in office. My hope is that the governor's statements are truthful, and there is a genuine desire to finally work with the Legislature again, as partisan politics over the years have been challenging.
            "There are numerous arenas in which both sides of the aisle can work together and make real progress, some of which were highlighted in the speech. Over the past several years, our Legislature has made great strides in proposing widespread tax relief, reducing barriers to childcare, investing in Pre-K, K-12, and higher education, and investing in infrastructure.
            "I hope the governor uses both sides of the aisle in the Legislature as allies and not as adversaries. So much can be accomplished if we work together."
Rep. Borton serves on the House Republican leadership after being elected Republican Caucus Chair. He represents the 105th House District which includes Crawford, Missaukee, Otsego and Roscommon counties, as well as portions of Antrim, Kalkaska, and Oscoda counties.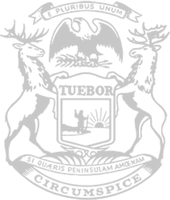 © 2009 - 2023 Michigan House Republicans. All Rights Reserved.
This site is protected by reCAPTCHA and the Google Privacy Policy and Terms of Service apply.