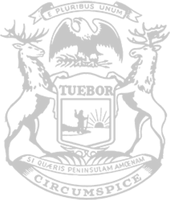 Rep. Kahle's plan empowers seniors to stay connected with the help of technology
RELEASE
|
September 16, 2020
Lawmaker's measure seeks a remedy for lonely and isolated Michiganders
Representative Bronna Kahle, of Adrian, today introduced a plan that would help Michigan seniors stay connected in a time where the COVID-19 pandemic has forced the state into isolation.
Kahle's measure allows the Michigan Aging and Adult Services Agency to establish a call check pilot program for seniors – particularly those who are isolated or homebound – to check on their mental and physical health. The telephone check-in service, known as CallConnect, would allow seniors, age 60 and older, to voluntarily sign up to receive a daily automated call with an option to speak with someone in a friendly chat about everyday life.
 "The COVID-19 pandemic has disproportionally affected and isolated Michigan seniors more than any other community," said Kahle, who served as the director of a senior center in Lenawee County before joining the Michigan House. "Not only does the virus pose a significant threat to their physical health and safety, but it has also taken an unspoken toll on their mental health. Loneliness and isolation can lead to depression and despair for anyone. It's not in our nature as human beings to be distant from our families, friends and loved ones for a span of several months. What we're looking to do in Michigan is create a call check pilot program that mirrors what other states are doing to help overcome the health problems resulting from isolation, loss of human contact and comfort to some of our most vulnerable."
Seniors who opt into the voluntary check-in service would be able to pick a time frame in which they would like to receive a call, as well as list an alternate contact. Anyone enrolled into the program can end their participation at any point in time. Kahle said the check-in service would be assisted by volunteers who will attempt three calls to program enrollees. If an enrollee does not answer by the third call, the check-in service volunteer would first try reaching an alternate contact before contacting local nonemergency services to check in.
"No one should ever have to go a day without any degree of social interaction," Kahle said. "This would be a user-friendly service to empower our seniors to stay connected. The conversations would allow seniors to discuss how they are feeling and express themselves, with the primary focus of supporting their mental well-being while this vulnerable population is doing their best to avoid venturing out and potentially coming into contact with the virus."
House Bill 6236 has been referred to the House, Families, Children and Seniors Committee for consideration.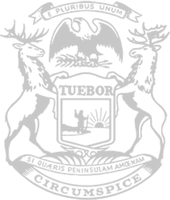 © 2009 - 2021 Michigan House Republicans. All Rights Reserved.
This site is protected by reCAPTCHA and the Google Privacy Policy and Terms of Service apply.